I've never done so personally, but I do curate individual character playlists (both songs that I think they would listen to, and music that reminds me of them: generally in terms of the lyrics) so it sounds like something that could be fun. I've also enjoyed seeing playlists that other writers work to, but if I compiled one of those, it'd be a nightmarescape of the same Chromeo song on loop 50 times probably, LOL.
I've never heard of this show before, (might be because I really only listen to the audio dramas that hit it big on Tumblr: like Wolf 359, Welcome to Nightvale, that sort of thing) but I'll definitely check it out because I love their attention to accessibility in providing downloadable PDFs and viewable-on-site transcripts of their show. Thanks for sharing!
This sounds like an amazing idea!
Figured I might share what I've been listening to while writing the still unnamed Ectocomp entry I've been working on. I've been rummaging around like a little hamster in my scraps folder for project names to cannibalize- 'Dearly Departed' is an option, though I'm not totally sold on it. I'll have to set aside some time to brainstorm…
Anyway, music!
I've been listening a lot to 'Daylily' by Movements, specifically the newer live recording, mostly because I like their music- and I tend to listen to quite 'loud' (not sure how to describe it, never was much of a music gal in terms of technical language, but busy might be a better suit?) music when I draft. I actually recently "refound" the band, since it's been a hot minute since I've listened to them.
In a similar vein- I've been listening to the (unfortunately) catchy Edamame by bbno$ & Rich Brian- a friend described it as 'not their usual music taste, but very good montage music' and I think I have to agree there. The lyrics are kind of atrocious. But it's catchy…
And then to round off the list- something that's a bit outside of their normal sound by one of my favourite artists, but is lovely nonetheless: Dermot Kennedy's 'Kiss Me'. I still heavily prefer his rawer, acoustic singing: but the smooth pop ballad energy to this song is pretty nostalgic for me.
Absolutely none of this relates to my WIP whatsoever. I usually just listen to music I enjoy while writing… though I will play the character playlists I curate if I'm particularly writer's blocked for their voice.
Iv' been staying up late until I have the house (well, the living room) to myself so I can uninterruptedly listen to this:
And the rest of the full length vinyl of course, which is somewhat less easy on the ears…
The thread is giving me warm fuzzy memories of the first time I saw VNV in 2005. They played our student union in Edinburgh. I was involved in the local goth/industrial scene through the student goth and rock society and was in the process of getting together with my now-husband… we had a hell of a lot of adventures in the UK scene over the years. Very much a lapsed goth nowadays as I stopped going to goth nights (or anything at all, really) when I quit drinking, but I still have all the t-shirts, including the VNV one from that gig. Lifetime ago.
These days I listen to videogame soundtracks (Final Fantasy and Monkey Island are favourites at the moment), synthwave (I love stuff from bands like The Midnight, Gunship and Scandroid) and classic '80s pop and rock (a lifelong obsession since I was tiny in the actual '80s). For a while I was also trying to stay abreast of what's going on in the pop charts, largely because I'm fascinated by how terrible most of it is, but I'm a few years behind on that now.
Yooooooo anyone who lists VNV Nation immediately has my attention, but if you ALSO list Scandroid, then you are a statistical miracle to meet!
What I said earlier still stands; I have not met anyone who happens to know both artists before, without specifically searching before spaces more likely to have their listeners. It's awesome seeing both names in a post on an IF forum, lol.
What a universe of coincidences!
I'm surprised there's not more overlap to be honest! Both great bands.
This made me look up scandroid. I listened to Tokyo Dreams and thought it was great, thanks!
Grunge. It's the opposite of glam.
I've been sucked into a new artist lately, which is unusual for me, because I don't listen to a ton of music. The guy goes by Jazz Emu:
(YouTube won't let me share the shorts link without the text blurb, meh.)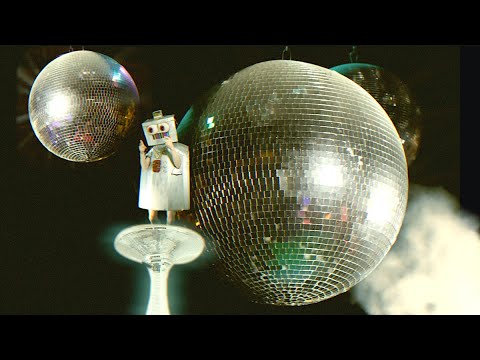 The last one inspires me to make a game based on the character. Anyway, he's sorta like Bo Burnham, but with extra dose of weird and… something else.
I feel like I enjoy a lot of different music, but Jack Stauber and CHVRCHES are artists I really love. Jack's creations are weird and surreal, catchy and fun, nostalgic and somber, etc. which is something that I guess just really clicked with me, and so he's become my favorite artist (his use of technology from the 90s to produce his videos probably add to that nostalgic feel). CHVRCHES, meanwhile, has a great vocalist and an all-around awesome sound, and they're just really cool. I listened to their latest album, Screen Violence, non-stop when it first came out.
There's not any specific songs from these artists I listen to on repeat consistently, except maybe Jack's song Dead Weight. Its lyrics regarding social anxiety and living up to expectations along with its ethereal synths resonate with me, and now it's become my favorite song. Other than that, I kind of just pick from their discographies what I feel like listening to and then listen to it until I feel like listening to something else.
Besides these, I love listening to hymns. I'm a Christian, so I find them very calming and they remind me of what I need to focus on most in my life. I love singing them with a group even more than listening to them; sounds absolutely beautiful in my opinion. And recently, Weezer's been growing on me, though I've only listened to their first album at the moment. Some of their songs I like more than others, but it's kinda fun. I'm really liking the sound of the electric guitar on their tracks.
Oh yeah, Jazz Emu! I've seen this guy's stuff before. What I have heard from him is great and so so catchy. Definitely gonna listen to more of it now.
Recently found a song by one of my favourite artists I hadn't stumbled across before- that perfectly fits the bad ending of a relationship dynamic between one of my characters and a friend's: Something in the Orange, by Zach Bryan. It's like it was written for them!
And I'm damned if I do and I'm damned if I don't
'Cause if I say I miss you I know that you won't
But I miss you in the mornings when I see the sun
Something in the orange tells me we're not done

To you I'm just a man, to me you're all I am
Where the hell am I supposed to go?
I poisoned myself again
Something in the orange tells me you're never coming home

If you leave today, I'll just stare at the way
The orange touches all things around
The grass, trees and dew, how I just hate you
Please turn those headlights around
Of course, one of the greatest pleasures of writing together is that you can have dozens upon dozens of alternate universes and plotlines to explore with characters in different settings and instances of themselves and their history- and I enjoy the hurt/comfort trope in fanfiction, heavy on the comfort: their bad route/ending is only one, and not the definitive canonical way things end for them… But it was such a lovely coincidence running across this song. Even the colour symbology lined up!
I'm TOTALLY not the friend in question here.
It's been a writing week, so I've been indulging a lot in Ethel Cain's Preacher's Daughter album. Ptolemaea is my favorite.