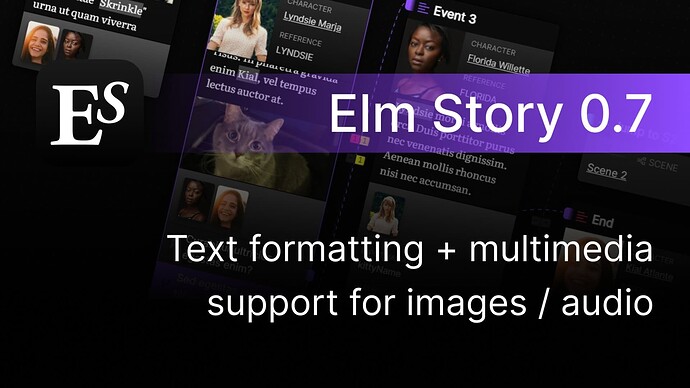 Elm Story, our free design tool that helps authors, designers and students visually compose and publishing immersive interactive storyworlds has now reached version 0.7
Elm Story 0.7 release features multimedia support, text formatting and many usability improvements.
It is also packed with ~60 enhancements and ~70 bug fixes.
You can learn more reading our devlog on itch.
Join our Discord Community
Support us on Patreon
Follow us on Twitter