I know most people write IF by themselves, but I've been wondering:
What if a writer knows zero programming, but has the option of collaborating with someone who can code?
Is there a way to write a parser game in diagrammatic (mind-map or flow-chart) form—one that gives parser replies and explains object behaviours—for the programmer to implement (through copy-pasting, I guess)?
This is what I've come up with:
Each room has its own diagram, with the actual room name in the middle and branches for the props/scenery objects stemming from it. Then, for each object, we brainstorm the actions that the player can try and write the replies in more branches. If the replies rely on conditions, we write notes describing the behaviour or we can even write if/else pseudocode, for the programmer to understand.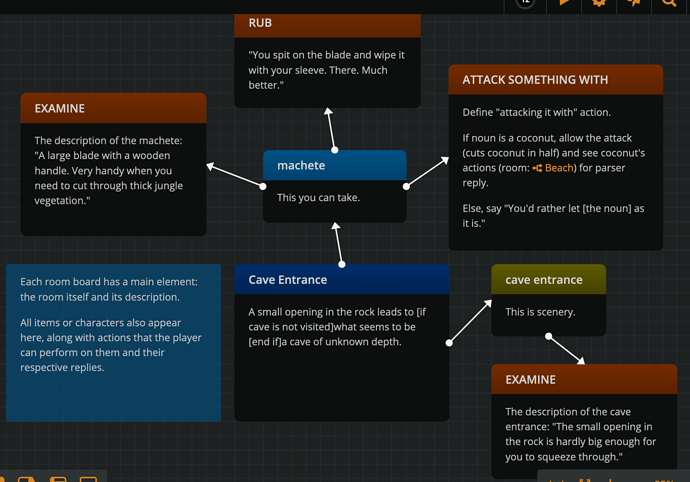 It's fun inventing the wheel, but I'd love to know if people actually do things like that.