I don't know if anyone can help me, but I just installed Inform 7 and the World index map is showing red X icons for all of the images. The right-click properties for these list a png image name (ew_spacer.png for example) and then these properties:
protocol: Unknown protocol
Type: not available
Address (URL): inform:/map_icons/ew_spacer.png
size: not available
Dimensions 28x30
created: not available
modified: not available
Other images include help.png, below.png and others: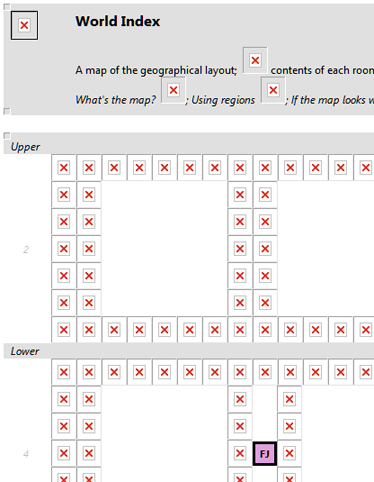 I'm running this on Windows 7 x64.
As far as I can tell, everything else is working. Images on the menu bar are okay, the Skein icons work, etc.
Any ideas what could cause the failure?
Thanks!