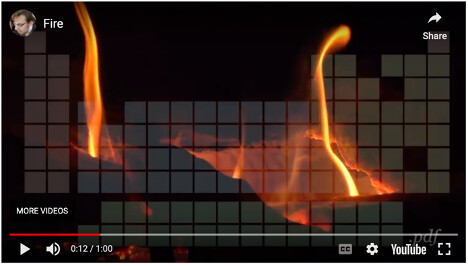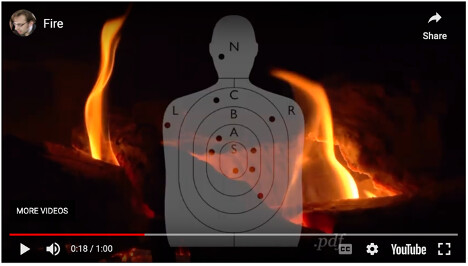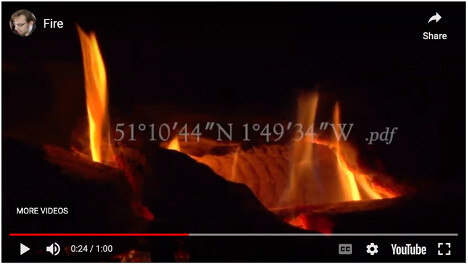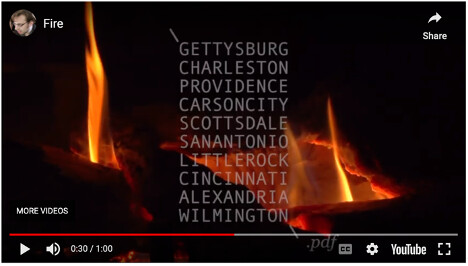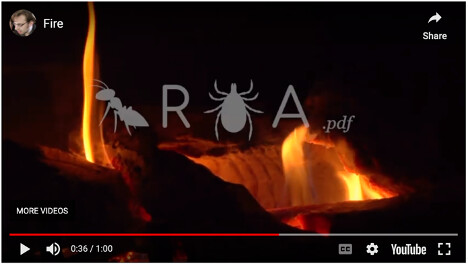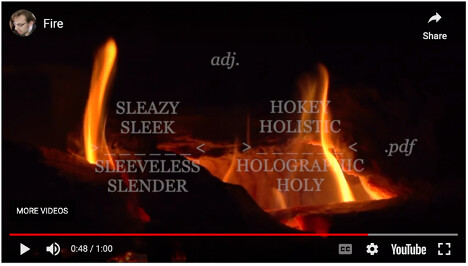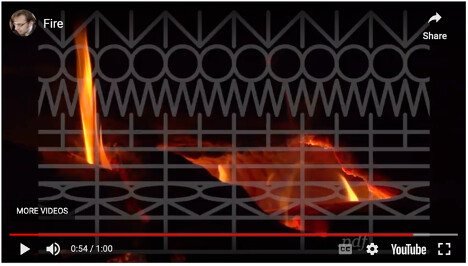 This was a lot of fun to work on! I hope that if someone figures it out they will say so.
The QR code is the URL to a PDF of another puzzle, so each name gives a puzzle:
all 9 urls for handy clicking
Was feeling clever about getting all of these then realized the puzzles in the pdfs are much harder.
For Antarctica I'm getting BLUR at least.
Edit: for Kansas City I'm getting BLACK
Hrm. @malacostraca/@Afterward, I hate to say it, but the Tentai puzzle in Casablanca has two solutions.
Tentai

The red-marked squares can belong to either the white or the black dots, and honestly I'm not happy with either of these solutions as a letter, though I assume from the other puzzles in this batch that it's supposed to be an A? Edit: Oh, never mind, I see the letter shape now. Threw me because of the case.

@DeusIrae Cel Avizze was just tedious, I thought? And Stonehenge and Sleepy Hollow weren't too bad either? Maybe?
Probably, through my present situation (letting a baby sleep on me at five am in a momentary pause to sleep training, leaving me with my left hand and the iPhone notes app as my only solving tools) means I'm not bringing my best!
Edit: I also just lost my Wordle streak, rough morning (the bot tells me my skill was above average at least, though my luck was abysmal).
Solutions so far: (actual solutions blurred inside the details)
Edited
1. Cel Avizze

Missing letters in each sentence: CRACK
2. Atlantis (probably?)

Ugh, I don't do pop culture. At all. OK, shameless web searching, I think this is has to be RENEE? Also the trick is that the horizontal clues wrap around.
3. Casablanca

Logic puzzles make letter shapes. Tentai is ambiguous, but you can take a good guess at the last bits. KEBAB.
4. Stonehenge

Connect the word halves, see which letters the lines go through. COLOR
5. Ghost Train (not even sure where to start)

shuffle rows or columns? What are the roman numerals about?
6. Antarctica (eh? maybe?)

BLUE. Solution: B up, T down, L right, U left, E left.
7. Kansas City

Logic grid puzzle. @DeusIrae says BLACK and I concur.
8. Sleepy Hollow

Proofread it. The letters in one kind of error make a word: TEETH
9...hmm...

CRACK/RENEE/KEBAB? And then color "???" blue and color "teeth" black (assuming 7/8 are switched, since 7 is a color?) Doesn't really make sense yet.
Antarctica: the empty space from "start" to "end" is only four blocks long so while blur could be wrong I'm pretty confident it's not five letters even with my fuzzy head!
Tangentially related observation

It's stuff like this that strengthens my conviction that there's quite a bit of potential interest crossover between the IF communities and the ARG communities. This would fit in marvelously with most ARGs.
Yeah, I wondered that. But there are five other letters? Maybe? Also I'm not seeing BLUR yet but I got BLUE: B up, T down, L right, U left, R up, E left. ICTOR… TORIC? That's a stretch. ICO are definitely not in the bridge. Are there other possibilities?
Got the same - the other letters seem to unscramble to SPAN POWER but that's probably nonsense.
I think I get a couple of the answers in Atlantis, but by "a couple" I mean "two".
Oh yeah, I was trying to kick C to the right, but of course that's next to the impassable area. So BLUE I think is the only thing that works.
Edit: we know from 9 that the answers to the first three are five letters, but there's no constraint on the others unfortunately.
Edit 2: hmm, looking at 9 more closely I wonder if 7 and 8 are swapped? In that case the answer here would parallel the Kansas City answer (both are colors) so blue seems more likely to be right.
Ghost Train:
Similarly pretty stumped. Toothy maw could be JAWS; pointer finger seems like INDEX. Middle butt could be CLEFT (or naughtier words, I suppose). Hilt could be GRIP? No real clue for left shoe.
And then what to do with them - the blank below the grid makes me think we're again looking for a five letter word, since there are five clue words and five columns. Maybe you like rotate the columns down a number of steps based on the Roman numerals, turning them like a combination lock? Not sure what the role of the clues is, though - I'm not seeing obvious ways to get any of my ideas from the grid.
Edit: oh maybe "a left shoe" is SLIPPER, like in Cinderella? Parsing "left" directionally doesn't seem like it leads anywhere.
Oh, come ON. The crossword answers wrap horizontally. I'm still not sure of the last letter of the answer though? Of course I searched the web shamelessly: I have no interest in this sort of trivia…
Tangentially related observation

Oh, for sure. ThoughI'm not an ARG person myself because I don't like the "anything could be a clue! Anywhere on the internet!" bit. This thing here is riiiight at the edge of what I'm willing to put up with, and really only because I already have some trust for Ryan and Sarah as puzzle designers.
OK, I need to get some actual work done, so I'm stopping here for a while. Updated my previous post with what I think we have. Still not sure what to do with Ghost Train. The letter frequencies are wild, I'm not seeing any letters connected in any order to make words, and I've done a bunch of word search and Bookworm and Cell Tower so I think I'd see them? Dunno.
NOWHERE
No one is mentioning the periodic table in 2?
Josh mentioned the solution in his first post - just look for the blanked-out elements and unscramble their abbreviations. This initial set of screenshots from the video just encode the links to the primary puzzles, though.