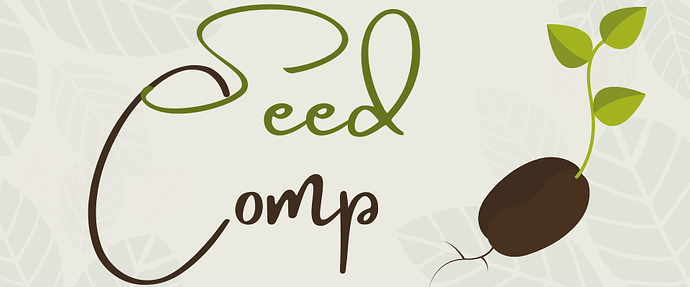 Welcome to this new edition of the Seedcomp!
SeedComp! is a 2-round interactive fiction game jam, run on itch.io, focusing on creativity and the growth of ideas.
While some parts of the world are participating in harvest festivals, here at SeedComp! HQ, we've gotten the ground ready for the planting of new seeds!
Come join us and plant a seed yourself, or maybe sprout a game from one of those seeds. Or maybe both! Or maybe look from afar and vote for your favourite entry!
~ ~
Relevant links:
~ ~
Some little changes with this new edition:
→ Round length
SeedComp! starts a bit longer this year, allowing participants a bit more time to submit both seeds and games:
Planting Round: Oct 1st to Dec, 1st
Sprouting Round: Dec 1st to March 1st
Voting Period: March 3rd to March 31st
All indicated deadlines are still set to midnight (00:00 - 12am) UTC -10/HST time, and Itch still translates it to your local time automatically.
→ Rules and Guidelines
Please note that we've tweaked the rules and guidelines for the competition, clearing up the writing of some rules.
We've also added an auto-reenrolment system, if your seed was not chosen in this edition of the Seedcomp!, as well as introducing the SeedBank (a database of past seeds). Both are optional.
Before submitting a seed or an entry, please ensure to review them.
You can find the updated rules on both the Planting round and the Sprouting round itch pages, as well as the links on the pinned post of our Tumblr blog (the website is in reconstruction).
If you have any question about the rules or the competition, please let us know!