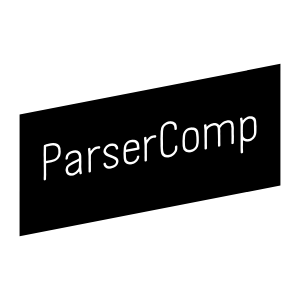 WHAT IS IT?
ParserComp is a competition for text based games which use the text inpput & output parser system as the primary way of 'controlling' the game. Think Zork, Photopia or Unhallowed and you're there, you can also include graphics and sounds. The comp uses the itch.io platform to host the competition which in turn helps support promotion and visibility of your game.
TIMETABLE:
The ParserComp competition page on itch.io (see links section below) will be available from April 1st, from this point onwards (through to submission cut-off) it will be possible to register.
April to June - Registration (two months in parallel with Submission period)
May & June - Submission Window
July - Voting Window
August 1st - Results Announced
REQUIREMENTS:
You will need please to create an account with itch.io in order to submit a game or vote (no registration or account is needed to play the games). Other than that you just need a healthy interest in creating, playing and reviewing the games!
JUDGING:
All voting/judging is done via the itch.io system and once registered with itch then anyone can vote for any number of games.
USEFUL LINKS:
itch Profile (not the Comp page): https://parsercomp.itch.io/
itch Competion Page: ParserComp 2021 - itch.io
YouTube Channel: ParserComp - YouTube
THE RULES:
To be eligible for participation in ParserComp your game must have text input, a text parser system and text output as the primary mechanism of control.

1.1 Clicking on key words is permitted, again providing the text input/output parser is the primary method of control and the entire game cannot be traversed by clicking on words.
1.2 Graphics are permitted i.e location, NPC, items etc
1.3 Sound effects are permitted.
1.4 Voice input and output are permitted to aid and support players with any physical condition which would make keyboard usage difficult or impossible. The text input & output system needs to remain in place as the primary control system.

You may use your own parser engine or any of the existing parser-based authoring tools to create your game.

ParserComp will be ran using itch.io and its game jam system. Therefore, participants and anyone wishing to judge/vote will need an itch.io account.

Registration opens from April 1st and continues throughout the submission window which is May 1st to June 30th.
4.1 All registrations and submissions are hidden until the voting window opens at which point all games will be available to play and vote.

The judging/voting window for ParserComp 2021 is from 1st to 31st July 2021.

All entries must cost nothing for judges to play. Entries may not request payment in order to play through the game, require the player to view paid advertising, or make similar commercial demands of the player.

You retain the copyright to any games you enter, and may do whatever you wish with your work after the competition ends.

All entries must be previously unreleased at the opening of judging. ParserComp makes a specific defintion of "unreleased" by which we mean that the game you wish to enter has never been widely distributed, sold, or made available for public play or download prior to the competition with the following exceptions:

8.1 Open beta testing is allowed in ParserComp. This should not be used as a form of game promotion or marketing and to this end our expectation is that requesting beta-testers in any public or private forums should follow the guidelines below:
8.1.1 The title of the post should be "Request for Beta-Testers for ParserComp Game: [Game Name]"
8.1.2 Description of the game should be a simple overview, should not include any egregious promotional jargon, and should be 100 words or less.
8.1.3 Description of your expectation of the beta-testers; 50 words or less.
8.1.4 Contact details for the author.
8.1.5 How to acquire the game for beta testing purposes only.

8.2 There is no restriction on eligibility for entry into ParserComp regarding the length of time that a game has already been in Open Beta Test state.

8.3 Any game previously entered into IntroComp, but which is now complete, may be entered into ParserComp.

8.4 ParserComp considers a translation of a previously released game into the English language as a new work, therefore eligible for entry.

While you are free to talk about your entries in public, please avoid suggesting to judges, directly or indirectly, how they should vote and this includes directly promoting for and inviting votes via posts or promotional material in forums or other social media.

9.1 ParserComp reserves the right to request any post or promotional item which is deemed to break rule 9 to be removed.
9.2 ParserComp reserves the right to disqualify any entrant who refuses to remove any post or promotional item which, at the judgement of ParserComp, is in breach of rule 9.

ParserComp reserves the right to refuse entry into the competition and/or remove any existing participant if we believe (at our judgement) they are in breach of the rules or are not operating within the spirit of the rules and the competition.

All games must be written in English.

Adult content is permitted however it must be clearly stated as such in the game description and any accompanying documents.

It is the responsibility of the game author to provide clear instructions (with download links) for any software needed to run and play the game including (but not limited to) the relevant interpreter i.e Frotz, GLULX etc Please do not assume that your audience (who will be judging and voting on your game) know what software they need and where to get it.

ParserComp defines a parser game as one where the primary input method is keyboard, commands are typed in, the computer uses a parser engine to understand your command and then outputs text to screen describing the results. We acknowledge that wider definitions exist and are valid in their own right, but in the context of the competition this is our definition.

14.1 As described in 1.1 the usage of a mouse to click on key words is allowed.

14.2 SPEAK is allowed (producing a menu of things to say) but is ideally available alongside the more typical ASK and TELL.

Walkthroughs, guides, hints and any other support documentation is not mandatory and submissions of game only are accepted. However please be aware that these documents are extremely useful to players/judges/voters. Many people have expressed the view that if these additional support documents are not provided then they are less willing to play and judge/vote on games. This is entirely their prerogative. As such we very much recommend that you consider making these support documents available as part of your submission.

You are not required to submit source code along with your game, but may do so if you wish.

If you are able to do so then please provide a downloadable copy of the game that can be ran locally as opposed to launching from within itch.io. Please note this is NOT mandatory (nor will it even be possible in many cases), however where this is possible (Z-Machine, TADS etc) this request has been made to support players/voters/judges with specific requirements for font size, font type etc