Hi everyone,
I hope you're well. As I met many writers who wanted to get into branching stories and IF, I started to do some research about this beautiful art.
I found several incredible books on Interactive story-writing, including Chris Crawford on Interactive Storytelling, Interactive Storytelling for Video Games by Josiah Lebowitz and Chris Klug, Interactive Storytelling by Andrew Glassner.
I wanted to go deeper especially in branching story-writing, present the evolution of the genre from the Choose your own adventure books to the last moral videogames and interactive movies.
I have spent the past 3 years talking to the creators of Quantic Dream (Heavy Rain, Detroit), Dontnod (Life is Strange, Tell me why), Telltale (The Wolf among us, The Walking dead) and other marvellous minds behind branching games.
The book is dedicated to inspire a large audience as I've inspired myself.
Here is the book: https://www.amazon.com/dp/0367410303/ref=cm_sw_em_r_mt_dp_I1ppFbHBBCMKA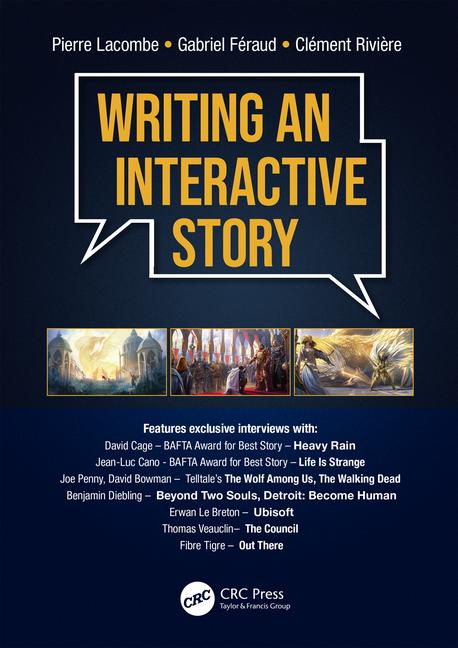 Let me know if you can help me to spread the word or talk about it

Here is my direct contact: pie.lacombe@gmail.com
I'm preparing a second one on Instructional design so if you want to share about this next area of research, let me know too.
Tell me, what's your favorite book about narrative design?