Does anyone see merit in implementing a game engine that has the interface features of the old LucasArts adventure games but as a text only adventure.
Here's a rough mockup of what I'm thinking of. Objects, characters and actions are explicitly identified through colour, and can be selected by clicking, tapping or a hotkey.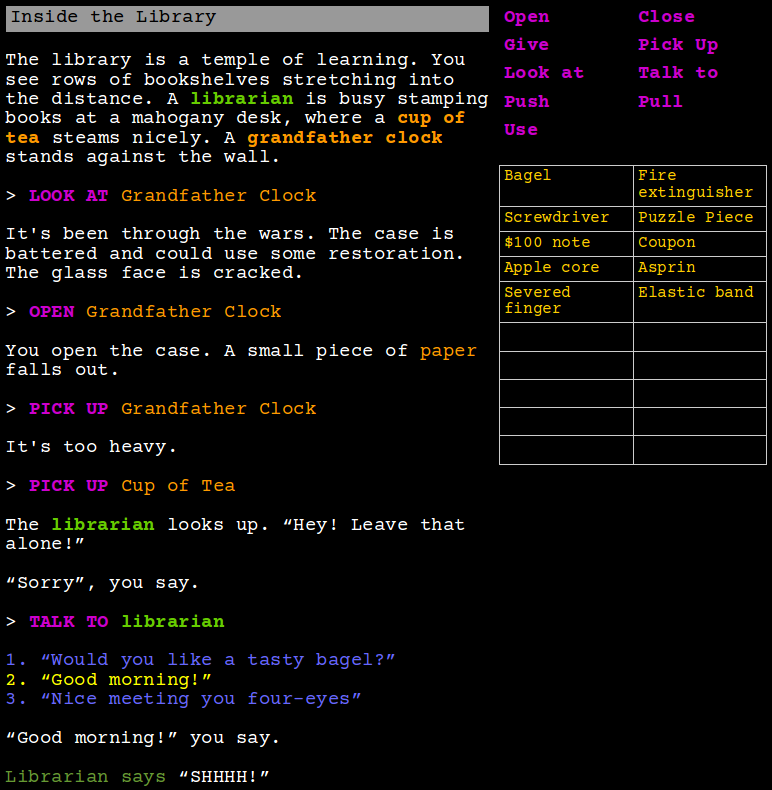 I know that the old adventure games the graphics, music, sound-effects and interactivity were all key reasons for their success, but does anyone think stripping those away would still leave a playable and compelling game at the core?