This is literally just a Design Discussion. I am using this 1. as a way to show off book torture (jk), 2. as a way of understanding whether my method works, and 3. just to see the extent of madness in people's designs!
When I am creating my games (okay, I say games but I haven't ever even published a game. I am currently, however, writing not my next game but the game after that which is like a proper 20-30 hour one - Zork Zero is about 20 hours for comparison) most of the time I write in books, because then I can make great maps and annotate them easily.
But it's… even too crazy for me to read.
Just, see one of the "nicest" examples from the game I'm currently making: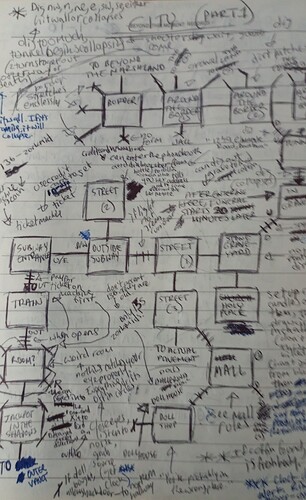 But when I want to, I can make (IMO) really neat stuff. Like a puzzle over here (a Bridges of Königsberg with an interesting but too-crazy-too-complex twist):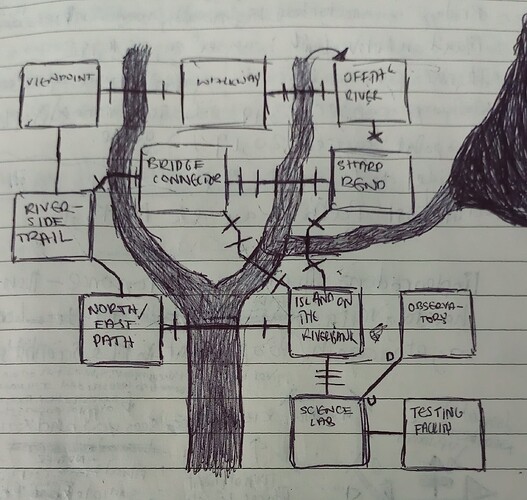 So, what about you guys?