I'm taking Ron Gilbert's advice and trying to design an adventure game by using puzzle-dependency graphs. This turned a notebook page of events for (what I imagined was) a small game into this graph: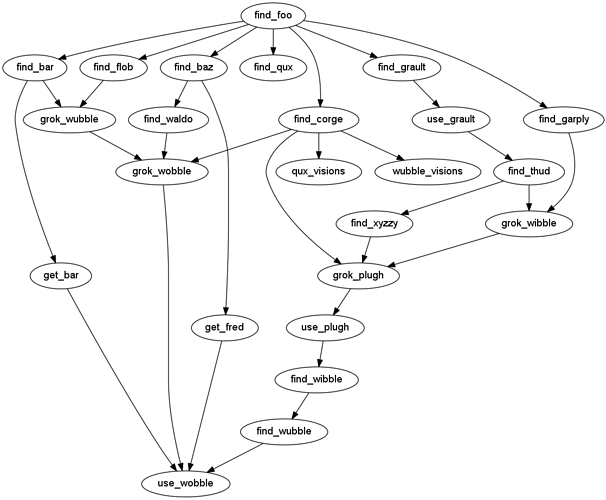 First, the game looks a lot bigger than it looked in my notes. That's okay if I don't sleep much before the IFComp, but it now it also looks like there's another problem.
I've got several layers of four or five simultaneously-open puzzles. If my math is right, this means that there are somewhere between 24 and 120 possible states this game could get into during the middle-game.
Did I just mess up? Or is this manageable? I could just make the game linear, but that would reduce player agency to the point where the game wouldn't be very interactive.