I ported a Z-Machine to a Raspberry PI Pico. It's a super low-end and low-cost microcontroller. It has no operating system.
When powering on, it shows the title screen in ~1 second.
It plugs in to a VGA monitor and a PS/2 keyboard. It's instant text adventure.
Save and restore work using in game commands (one slot per game) and it uses the built-in flash memory. Effectively, it's a text adventure appliance.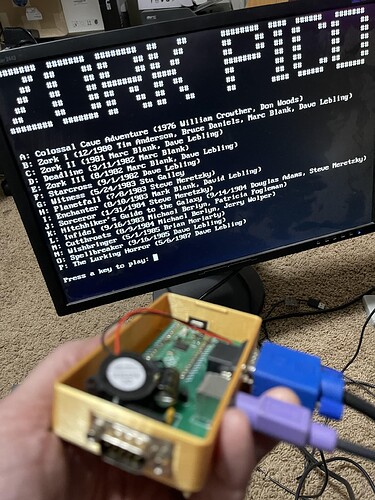 Anyone writing IF with Z-Machine code still?