I'm working on "Roger's Day Off" - An adventure with time-travelling teapots!
You help the hapless "Roger", who's taken on a wild and wacky adventure through time, collecting the parts of a special "tea set". You encounter all sorts of perils, get to meet many strange characters, including androids from the 23rd century!
It's all in a Day Off's work!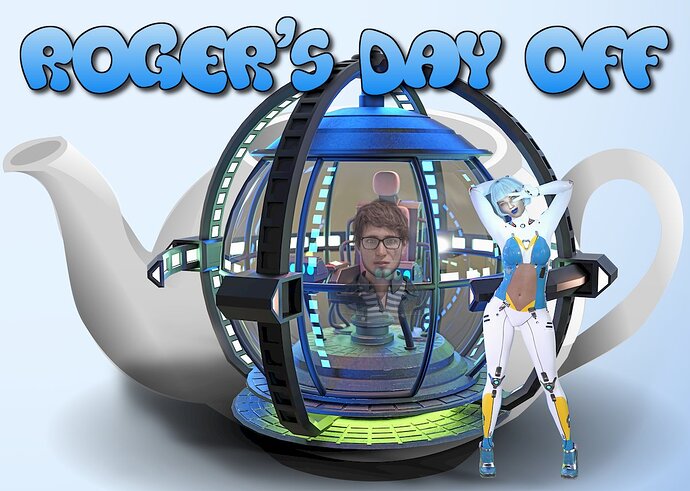 I hope people will like it.