I've been tweaking Mark Tilford's great extension Automap to get it running with a WIP. Part of that has been tweaking its Unicode output to try to create a text image that's easier to comprehend.
The problem I've run into is that the maps only come out correctly horizontally lined up in some interpreters. Well, on Mac, only one so far! (Lectrote) I thought that in a textgrid window, this couldn't happen (i.e. two characters printed at position 20 on two different lines should be vertically aligned with each other.)
They are always lined up correctly if I go back to using the basic ASCII art. But then they're often visually too hectic in cases like the one we see in the example, with crossing diagonals and such.
I've attached a screenshot of the Automap's example project "Demonstration" running in in Spatterlight (top picture, not lined up - and same thing happens in the Mac IDE) and in Lectrote (bottom picture, lined up). Gargoyle was printing question marks for me, so I didn't take a picture of it.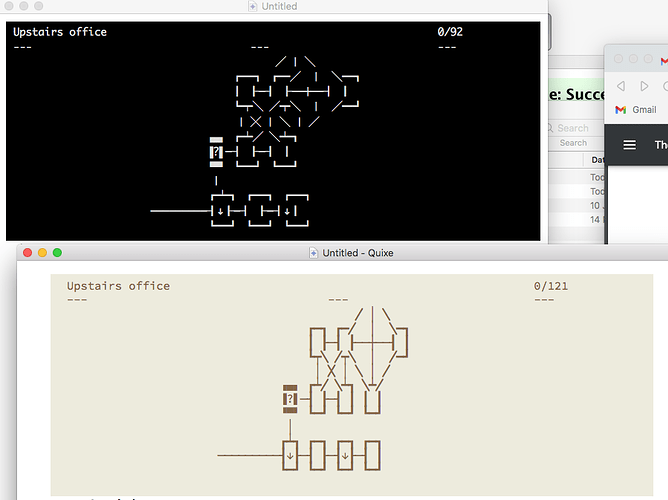 -Wade