I don't know what I'm doing wrong. I've uploaded my game to IF archive, and am trying to set IFDB up so it's playable. I can set the download link, but how do I make it so it will play the index.html file. Here's what I have :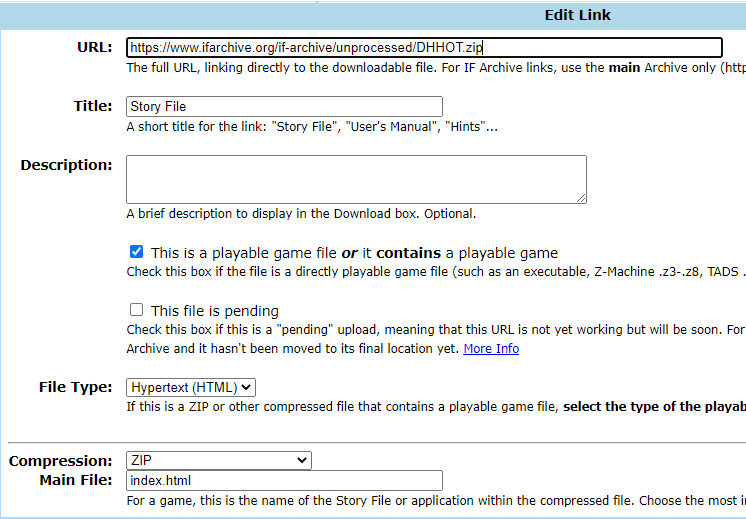 But it doesn't have the 'play online' button on the game's page: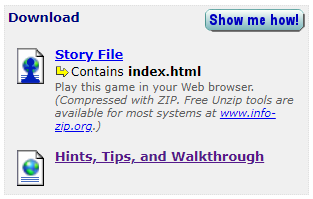 I'm doing something dumb wrong, I know it.