The Secret of Darkwoods is a non-linear text-based RPG, inspired by Fighting Fantasy gamebooks.
I developed it during the last 6 months, and it will be released for free on Steam in 9 days.
I can send a Steam Key, just ask me. Let me know if you have any questions!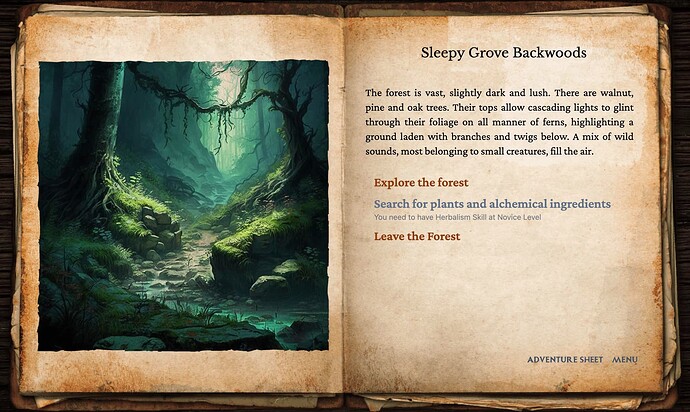 I can't post a link yet since I am a new user