The Night Market is out today!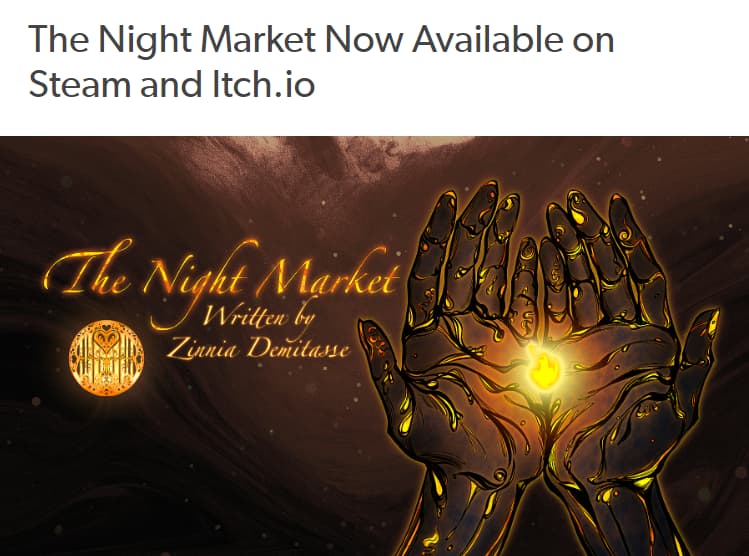 It's a fantastic story of mystery, romance, friendships and more in the Worlds' Nexus, the Night Market. I discovered this gem of a story little less than a year ago, and got hooked. Thankfully, the waiting has come to an end with the full version of the game being released on Steam and itch.io!
There is a free demo you can try before deciding to buy it and support this amazing writer or not.
I'd love for this thread to turn into a discussion thread about the story and the characters