If I were a muppet, I would definitely be Beaker, but after that I would be the Swedish Chef.
Animààààl !!!
----runs off banging pots and pans----
Huh. I always pegged you for a Statler/Waldorf kind of guy.
Nah, that's just my grumpy nagging tester's persona.
My Dad was a Swedish Chef guy, but I was always most fond of these two: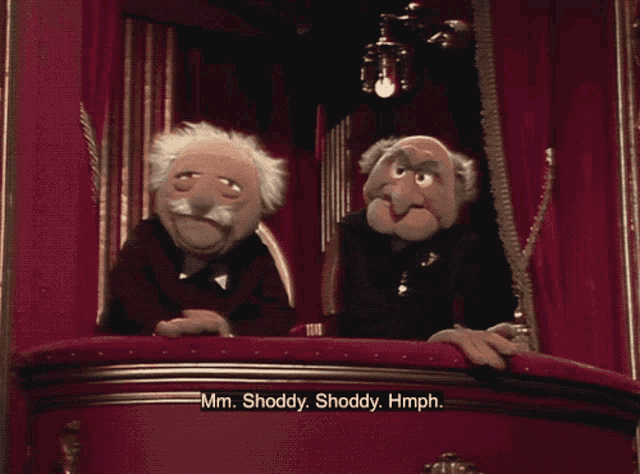 I have no idea who any of these puppets are, but they kind of look like that one Ed Sheeran music video.
Here you go

[Crumbles into a pile of dust.]
Live footage from Pinkunz residence:
Other way around, it turns out.
She's totally stealing Mahna Mahna's bit!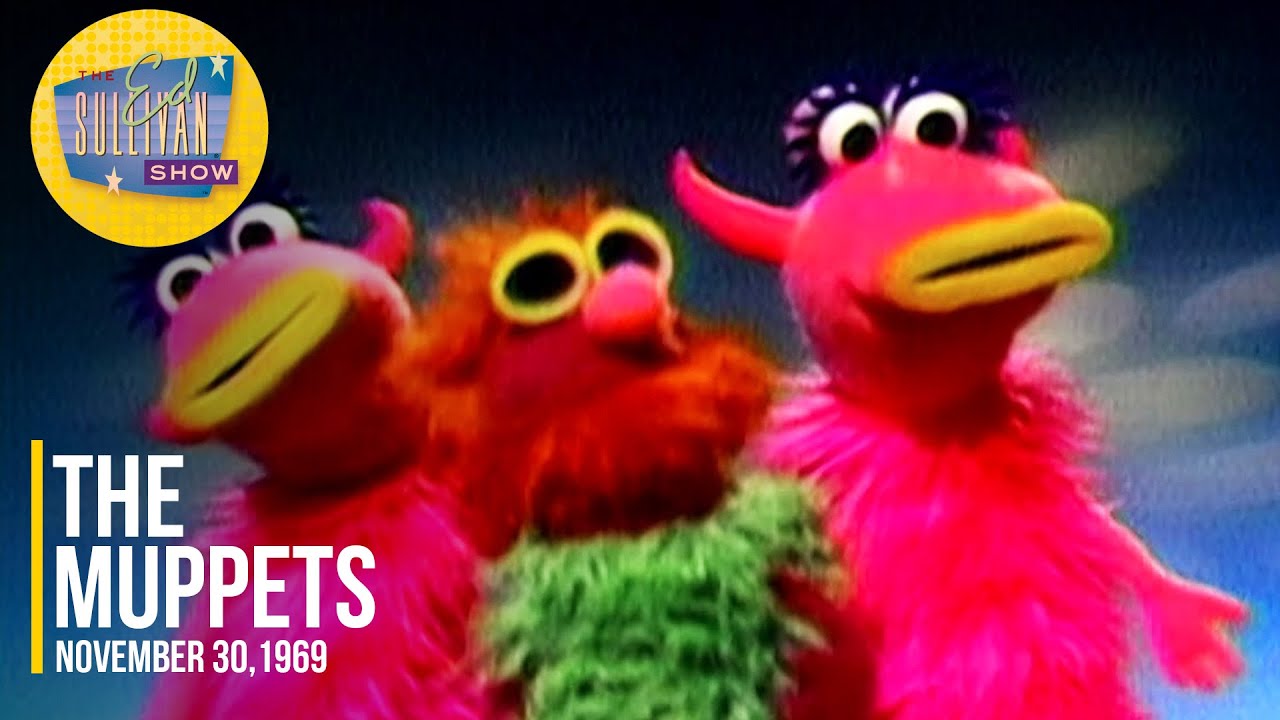 So the song is originally from an Italian 'mondo' film? Well, that's amazing.
-Wade
I grew up watching this show. The day after the Mahna Mahna song episode was broadcast was a very dark day indeed for the teachers at my primary school. They'd finally get the class quiet and a few seconds later there'd a quiet "Mahna Mahna" from a corner of the room and it would start all over again.
Fun fact: The Muppet Show was produced and recorded at the ATV Elstree Studios in Borehamwood, Hertfordshire, England. Jim Henson had previously tried to get the show produced in the United States but every American network he tried rejected the idea. Finally he tried British producer Lew Grade who loved it and agreed to co-produce the series. Grade was a bit of a visionary; in the sixties he also produced the surreal spy-fi drama The Prisoner and the Supermarionation series including Thunderbirds. He certainly wasn't afraid of taking a risk.
Ooh! Thunderbirds! Love that show.
I saw there was a remake of sorts using computer animation, but that doesn't cut it at all. The live-action puppets are so much cooler.
Speaking of live-action puppets: here is the intro tune of Liegebeest ("Lying beast"). A great puppet show I used to watch as a kid.