Hey everyone! With ECTOCOMP's deadline just around the corner, I'm now in the market for some beta-testers!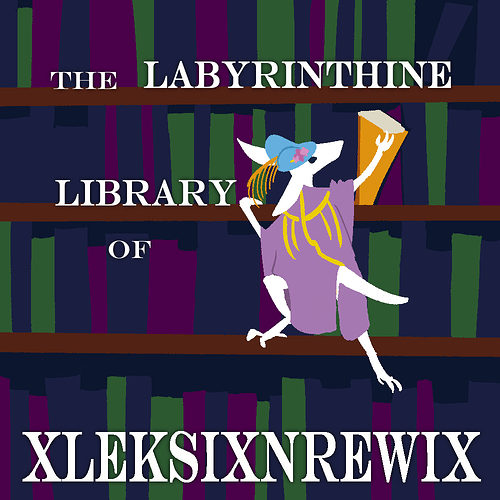 The CRASH of the stained glass window jolts you awake.

There's only one single reason you'd ever hear that sound. Proper guests to the Great Library of Xleksixnrewix always enter through the front door. The only people who would come crashing in through the stained glass windows (depicting your glorious Master triumphant over her foes)…

…are adventurers.

This is the moment you've been waiting for your whole life. You know perfectly well what happens to libraries in all the adventure stories. As a proud Third Assistant Librarian, you're going to make sure that never happens to this one! And maybe, just maybe, accumulate enough job experience for a promotion to Second Assistant Librarian in the process!
The game is a "reverse dungeon crawl", where you build a maze full of traps, with the goal of taking out interloping adventurers. It's also a Petit Mort entry, so it's pretty short and distinctly unpolished.
If you're interested, let me know here or send me a DM, and I'll get you set up!