I have been so busy with Gold Machine content plus game dev that I haven't touched my Playstation 5 in over a month. Feeling a bit burned out, I fired it up tonight and received a message that my Playstation Plus and Playstation Now accounts had been merged into a single "Playstation Plus Premium" account. "Neat," I thought. I took a look at the games available. There are some PS1 titles, which is new (PS4 had no direct PS1 ports). A particular game caught my eye, one I've long been interested in but never played: Syphon Filter.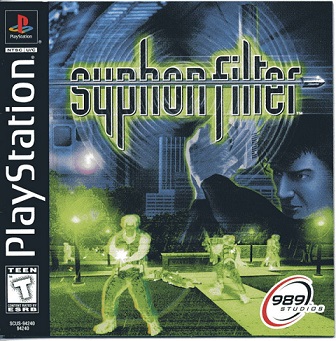 I'm not sure how many people realize this, but Sony Bend (a first-party studio most recently responsible for Days Gone) used to be Eidetic, Inc. Before that, it was… Blank, Berlyn & Co. Yes, that Blank and that Berlyn. BBC made some well-regarded puzzle games for the Apple Newton, then made a (American) Football game called Live Action Football.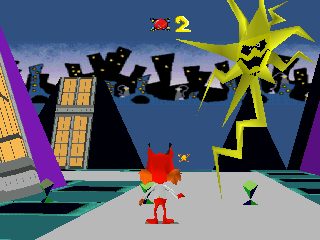 Their first PlayStation game was the mascot platformer Busby 3D. Marc Blank contributed to design and additionally served as executive producer. Mike Berlyn was lead designer. The game was very divisive. IIRC, people who disliked it really disliked it. I don't think there is a widespread interest in a sequel or reboot. Mike Berlyn left after Busby, reportedly frustrated with the state of the video game industry and uninterested in Eidetics's next game, Syphon Filter. Blank remained, playing a role in the development of four Syphon Filter games in total. It seems he left after that. After the first game, the series was exclusively published by Sony, and their ownership of the studio would follow.
I have Syphon Filter downloading now. It seems well-remembered in other communities that I frequent. Have any of you played a SF game? Or Busby? Or even one of the Newton games? I was really surprised to discover that two implementors had founded one of Sony's first party studios.