I can't progress beyond this point in the game: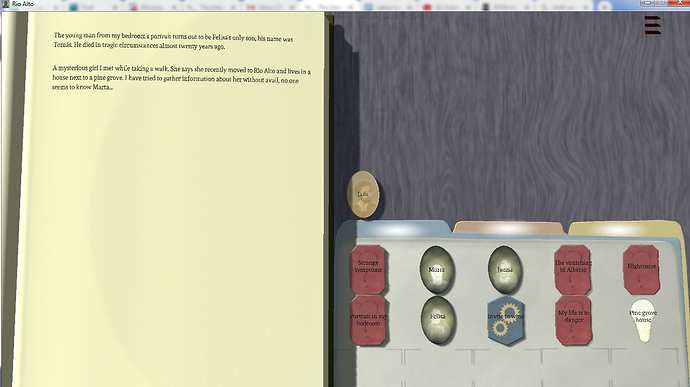 What's going on is I investigate Dr. Schwartz's office and look at his desk. Then the whole screen gets blurry like this and none of the combinations I've tried move the story along.
The authors assured me that you can't get stuck in this game. Am I missing something? Does anyone have any suggestions?