Hi! Can anyone help me with the enchant?page macro?
I'm trying to change the background color for an entire page of the game — as in not just behind text — but it only works for the section of the page that is initially visible. As soon as you scroll down, the background color cuts and turns to white.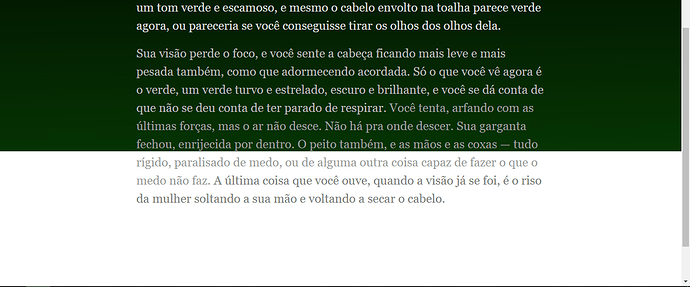 This is what my code for the background color looks like:
(enchant:?page,(bg:(gradient: 179, 0,#000000,0.0716,#000000,1,#063503)))

I'm using Harlowe 3.2.3 on Twine 2. How do I fix this?
Thanks!