After re-watching my video on digging around VERSION and STATUS-LINE a couple of things stood out.
One thing in particular, and again i'm focusing here on XZIP (Z5), is that whilst you can remove the VERSION output by putting the ";" at the start of V-VERSION you can't do the same for INIT-STATUS-LINE … so i'm a bit lost as to what exactly that does? The obvious answer is "initialise the status line" except it doesn't because whether or not you put ";" before INIT-STATUS-LINE appears to be irrelevant if UPDATE-STATUS-LINE is still active in the parser.zil file.
See below…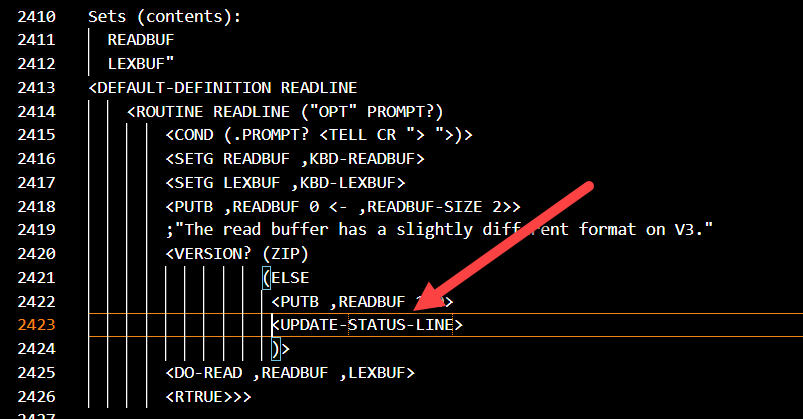 In fact you can hash out this line using ";" and then that will remove the status line, even if INIT-STATUS-LINE still runs at the start.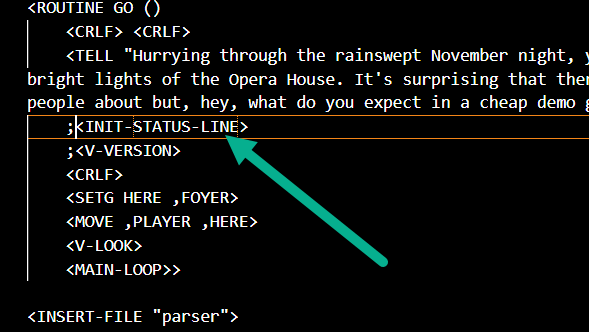 Hope this is making sense?

I'm just trying to get my head around it so i'm accurate in my video.
Thanks!
Adam