Hello everyone, I hope you are well.

Both for learning and for fun, I'm trying to "convert" some puzzles from the first Alone in the Dark (1992) into Inform 6.
One of the first puzzles in the game, set in the attic, requires you to move a heavy chest over a trap door, to block the entrance of one of the monsters.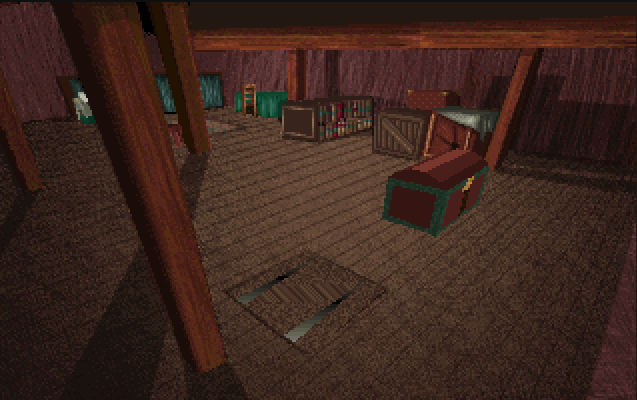 I created two objects:
a chest
a trapdoor with: static, supporter and StartTimer(self, 5) to spawn the monster within 5 turns
When the chest is moved onto the trap door, the timer should stop preventing the monster from spawning.
My first question is: actually I managed to achieve this by intercepting the PutOn verb with the chest and second == trapdoor, but I wonder if there is a better (more specific) way to check if a given object is above a supporter.
Thank you!