Games played in Quixe, in (desktop, macos) Chrome, have spontaneously begun to misbehave as far as placing the text cursor to the right of the command prompt. This seems to be a problem with Chrome moreso than with Quixe (it's not happening in Safari or on mobile), but I don't know why it would happen regardless!
The cursor seems to be in the correct place to begin with:

But when I start typing, it moves to the left, behaving as if the command prompt isn't there:


Oddly, when I try to inspect the text to figure out what the heck is going on, the whole input field pops back into the right place: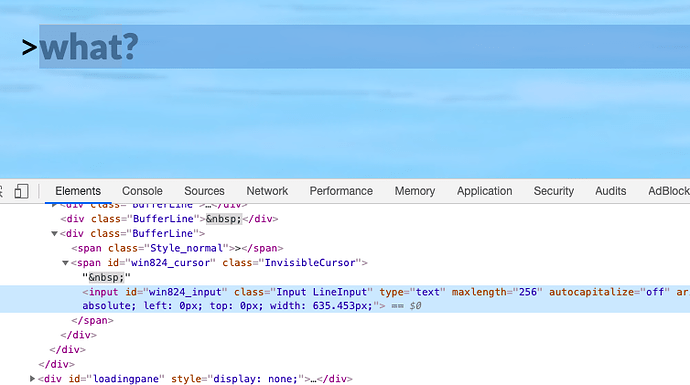 But if the input is modified, it pops back into the wrong place.