I think I found a snag in Rideable Vehicles by Graham Nelson. Perhaps someone can enlighten me.
I created a rideable animal called horse.
When I mount and dismount, all is fine, but when I put it into a Before statement:
Before going north in Clayborn Journey when horse is not carrying player:
	try mounting horse;
	say "You remount Bravo and continue north";
I get an error message that I was IN something, and not a rideable animal.
You can see the partial transcript below.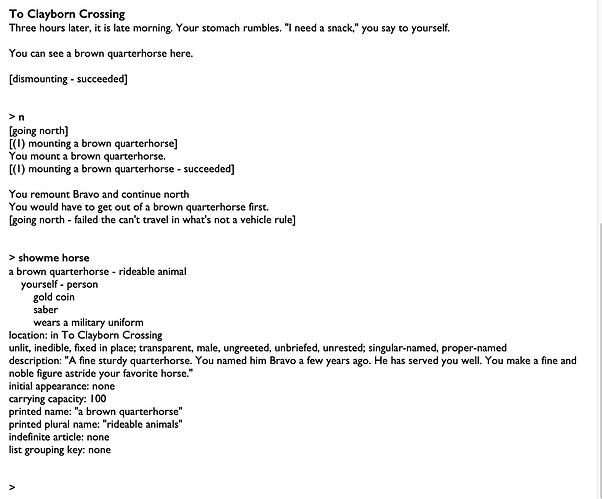 The problem is with the statement "You would have to get out of a brown quarterhorse first."
Horse is treated like an enterable vehicle. Is there a quick fix for this?