While I've played various text and adventure games over the years, I'm really an "active" member of the community… but I stumbled across something interesting that I really wanted to share. I was reading through "Li'l Abner: The Complete Dailies and Color Sundays Vol. 1" (978-1600106118) and I came across this spare panel from April 21, 1935.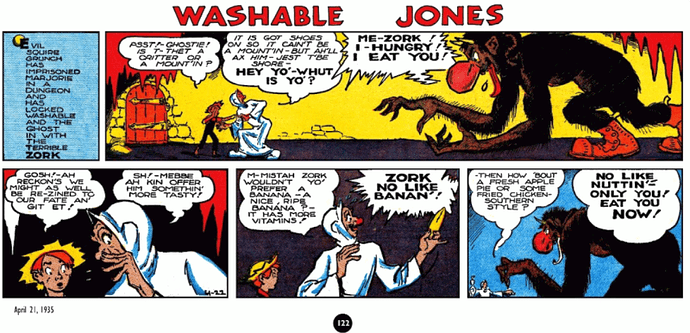 I did some net research, and I didn't really find a reference to this anywhere… given the general influence of Capp over a LOT of American pop culture, I'm wondering what the odds are that "zork" as a nonsense word at MIT has its origins in Li'l Abner? I mean, we did get the Schmoo and Sadie Hawkins from him…
I need to get my own copy of the book – I did a library loan, and it seems somewhat hard to find again.