Hi all,
The window for game submission ends tomorrow (June 30th) and the playing/voting period opens and remains open from 1st to 31st July!
I thought I would share ahead of time how the voting works.
The key metric, and the one which counts towards a games vote total, is "Overall Rating". The other categories are available for voting/scoring however they are there to purely allow people to optionally score on puzzles, sounds, storyline, writing quality etc
The reason why these other metrics were not counted towards the full score of the game is that each game is individual and may not contain all of the voting/scoring elements i.e puzzles, strong story etc
The scoring method used on itch.io is a nice & clean Star system, so you rate from 1-5 Stars.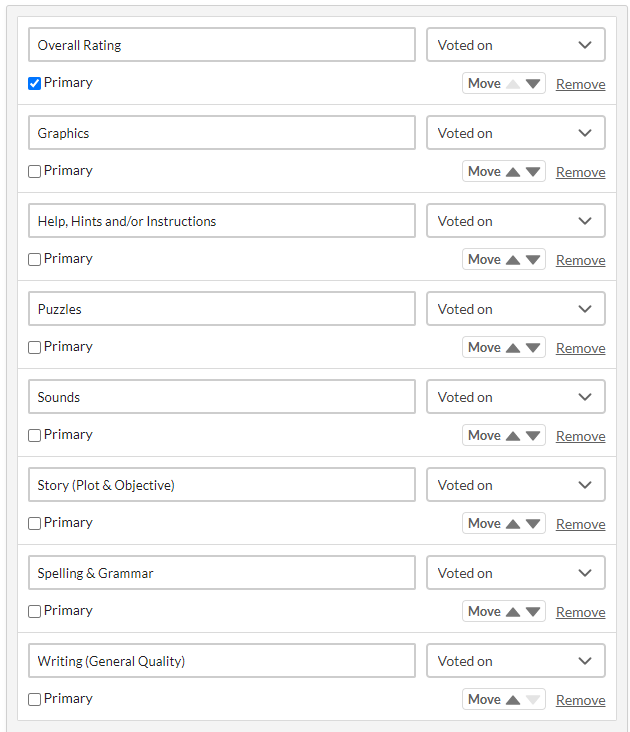 Really looking forwards to playing the games and seeing those votes come in!
Thanks everyone for your continued support!
Adam