Out was inspired by Go West, The Northnorth Passage and other games focused on a single action. It's also one of those short games, like Pick Up The Phone Booth And Die, where the title doubles up as the walkthrough.
Writing it was an exercise to improve my English, which is far from perfect. The articles are especially tricky (there are no articles in my native language).
At first, the PC was bisexual; there are still traces of it left - X JOGGER (gender-neutral), X MARS, X VENUS (traditional symbols of masculinity and femininity). But then I thought, why be so specific? It can be anything. Hence, the ambiguous coming out scene.
When trying to SING in any location except the penultimate one, the game quotes Put On Your Sunday Clothes from Hello, Dolly!:
Out takes place on Sunday, too.
Here is Zvyozdochka ("Starlet") mentioned in the AMUSING section: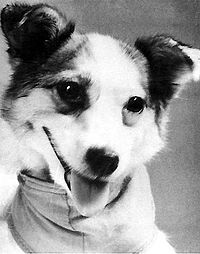 Named by Yuri Gagarin, she was launched into the orbit 18 days before him as a final test and successfully returned to the Earth. Her Vostok 3KA-2 capsule is now on display in my home city (Voronezh) - I like watching it.
"Two moons of Saturn swap their orbits." - That's about Janus and Epimetheus.
The alien life form can be found on Proxima b around Alpha Centauri (see the random messages in the Milky Way) - X ALPHA CENTAURI, X PROXIMA B, X LIFE FORM, TALK TO LIFE FORM anywhere after the Solar System.
My favorite line from the transcripts: one of the players discovered that you can issue commands to Alpha - like ALPHA, PLAY DEAD to give a dramatic performance in front of your mom - and then typed this:
ALPHA, SHOW SUPERMASSIVE BLACK HOLE WHO IS BOSS
Thanks everyone for wonderful reviews!