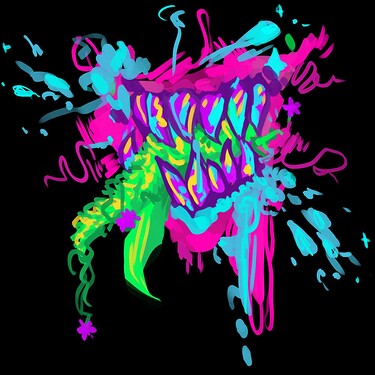 (art by the lovely
@sophia
)
Hello all,
@manonamora, @cchennnn, @sophia, and myself would like to announce the opening of the inaugural Orifice Jam.
It is a game jam concerned with holes of all sorts. Inspired by gamemakers like Porpentine, we believe the theme to be widely applicable, resonant with metaphor, and overdue to have its depths plumbed.
In keeping with its inspiration, we are gleefully accepting works both wholesome and holesome. In other words: violence + gore, sexual content, garish stylistic choices at odds with established color theory, rudeness and expletives etc. are fine. Our jam is unranked, unrated, and open to all (especially creators who can't easily place their thoughts, stories, and identities in the structure of extant IF).
More details on the jam's itch.io page. We'd love to see you there!