Hi there,
I would like to present you my experimental game called Twelf Kingdoms (TK):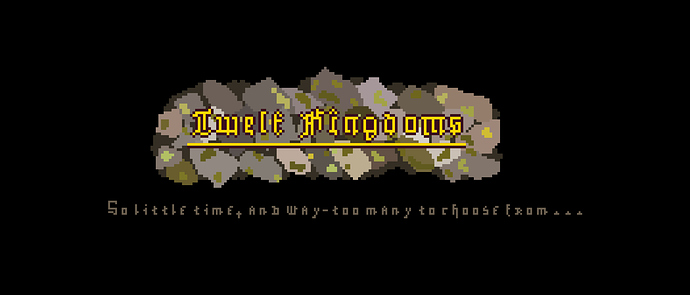 Been toying with the idea of making this project for such a long time: A Choose Your Own Adventure game, where your choices do matter, they shape you and your surroundings, and the player is free to explore all available path, without any restrictions (that is, there's a hard limit on length of play, as all routes will eventually take–roughly–the same amount of time).
TK is heavily influenced by classic gamebooks, D&D and alike games, and thrives to deliver a closer experience that of a book's. The goal is to create a world (it's set in a world, where no magic exists–or we thought–and it is up to us to get to the bottom of it), in which you can hop into, and forget about everything else . . .
If you wish to know more about it, feel free to ask me, or you can always hop on to here, to check it out.
The game is in super-early stages, but it is being worked on a daily basis, to build a proof of concept–as long as I can.
The next big update is soon to come, but until then, here's the latest ATLAS update video.
Was pleasure meeting ya!
Cheers!