Sarawak is best described as a narrative adventure, and gameplay is split between interactive text choices and point-and-click puzzles. Sarawak will appeal to players who enjoyed the likes of 80 Days, A Case of Distrust, LucasArts adventure games or Agatha Christie novels.
https://cowleyforniastudios.itch.io/sarawak
https://store.steampowered.com/app/1249430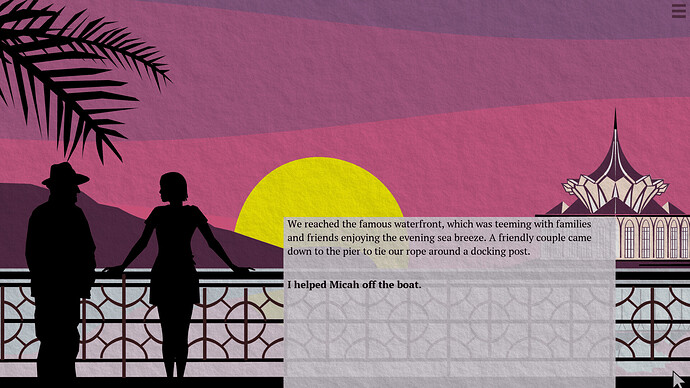 Sarawak is out today, and there is a 10% discount for release week.