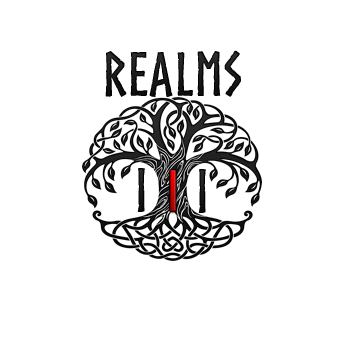 M.C Games is proud to announce the release of Realms 3, and even better, it is 100% free.
You are unworthy. Your actions have led you to this moment. Will you rebel and seize more power or accept your fate and receive the punishment, and perhaps, even redemption?
Realms 3 is an 50,000 word fantasy by M.C Games that is text-based with images and even music! It also contains an autosave feature that stores your progress on the server so you don't have to worry about losing connection or accidentally closing it!
In this modern-mythological epic, you play as Tom Reeves, a man whose mortal life is now but a distant memory. It seems like ages since he was chosen to be Odin's champion. Is he still mortal, or is he more?
• Play as a preset straight male.
• Get thoroughly humbled.
• Make a difficult choice.
• Meet your patron face to face.
• Make an unexpected ally.
• Romance a champion (and maybe a Goddess).
Because the games are free, M.C depends entirely on the support of his Patreons. If you like his work, feel free to show your support! If you're looking for more games to binge, head on over to the Discord where you can find more games and WiPs.