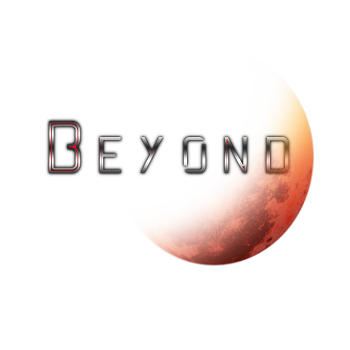 M.C Games is proud to announce the release of Beyond, and even better, it is 100% free.
What are you willing to do to protect humanity? What are you willing to sacrifice? Do you have the will and the means to face them head on?
Beyond is an 300,000 word sci-fi game by M.C Games that is text-based with images and even music! It also contains an autosave feature that stores your progress on the server so you don't have to worry about losing connection or accidentally closing it!
In this sci-fi space opera, you play as Mike Rivers, a specialist operator for the US military, tasked with escorting a team of archeologists as they seek to uncover ancient secrets. Will you be able to protect them from the horrors that lurk within?
• Play as a preset straight male.
• Unleash an ancient evil.
• Study a foreign technology.
• Meet a friend from the neighborhood.
• Meet a guy who is a little too obsessed with his hammer.
• Romance a witch.
Because the games are free, M.C depends entirely on the support of his Patreons. If you like his work, feel free to show your support! If you're looking for more games to binge, head on over to the Discord where you can find more games and WiPs.