Close came so … uhm … close. A Belgian film about the friendship between two boys. Intense, emotionally moving.
Okay, I'll be that guy. I didn't think EEAAO was a good film. It was muddled, with hackneyed ideas about parallel universes, and a thoroughly disappointing ending that could have been clipped from a Hallmark movie about recovering from drug addiction. Some of the action sequences were fun when they didn't just get silly. I do like Michelle Yeoh.
Okay sorry to be a downer. Carry on.
Seconded. Because, well… Michelle Yeoh.
Joyce Carol Oates re: EEAAO's divisiveness: "there's no arguing camp." For better or worse, the Daniels meant to entertain with zaniness and provoke emotional catharsis, not impress with any form of realism or intelligible science. The goofy nature of the film requires a significant suspension of disbelief, and it's no surprise it's not to everyone's taste.
I don't have a problem with camp. I have a problem with poorly-executed camp.

But there must be something that eluded me for it to win so many Oscars, I guess.
I don't mean to say you dislike or don't understand camp, just that the qualities that make camp good or bad are difficult to argue meaningfully when camp itself deliberately exaggerates its own low quality. Like, I think plenty of EEAAO's criticism is cogent but doesn't increase anyone's understanding of why they liked/disliked the movie, because it's obvious that a lot of care and talent went into it but also that the result often appears slapdash.
I don't watch movies often (more often than not I find them disappointing), but of the few I have watched, a favorite is The Grand Budapest Hotel (2014) (dir. Wes Anderson). It's quirky, but it's a nice type of quirky. Probably not everyone's cup of tea, but I daresay there are those who'll find it enjoyable.
Ooh! Sounds interesting. I'll definitely check it out if I have the time. I read the synopsis on Wikipedia, and though it's not exactly the same, there are parallels to Bridge to Terabithia, a book with an adapted film version that I read and watched when I was younger.
This book slayed me as a child. I was probably about 8 when I read it, which was too young. It had never before occurred to me that children can die, and I gave my parents a few hard weeks where I was up at night crying. I'm not sure I'm old enough now to read it.
Not quite what you are asking for, but have you seen City of Ember? It's a great family movie which introduces the post-apocalyptic universe of the Fallout games.
Not everyone is fond of Wes Anderson, but I think he's great.
As long as we're doing recommendations, let me recommend one of my favorites:
A guilty pleasure of mine is the 1994 Street Fighter adaptation:
Truly over-the-top campiness and you can tell Van Damme resents every second of it.
ETA: Reading more about the background of this film explains quite a bit. The martial arts trainer who was brought in to train the fighters had never played nor seen any gameplay from Street Fighter and was unaware that each character was to have their own fighting style. No one noticed until production was almost over. And, "I couldn't talk about it at the time, but I can now: Jean-Claude was coked out of his mind," which also tracks.
"Sometimes he wouldn't turn up on set – the message would come through from him saying: 'I have to pump up my muscles!' and that was that,"


Repo Man has an incredible soundtrack!
Let's get back to camp. Here's my recommendation:
One more note about EEAAO, since it has already been mentioned. I liked the movie alright, but … multiverses, people with flappy hands, nihilism, family relations against a sci-fi backdrop … don't you think it was … errr … a tiny bit derivative of a certain very popular animated TV show about a mad scientist and his grandson?
Can I change my answer?
Time Bandits had time travel and a map that took you to the Fortress of Ultimate Darkness.
So on reflection I'd like go with that

.
Okay, serious question, even though I feel silly asking it, has anyone here seen "Puss in Boots: The Last Wish"?
Normally I wouldn't give it a second glance, but two different reviewers from opposite sides of the political and social divide have both endorsed it, despite neither typically giving a damn about animated films and/or childrens' films (both coincidentally British YouTubers, I just realized).
(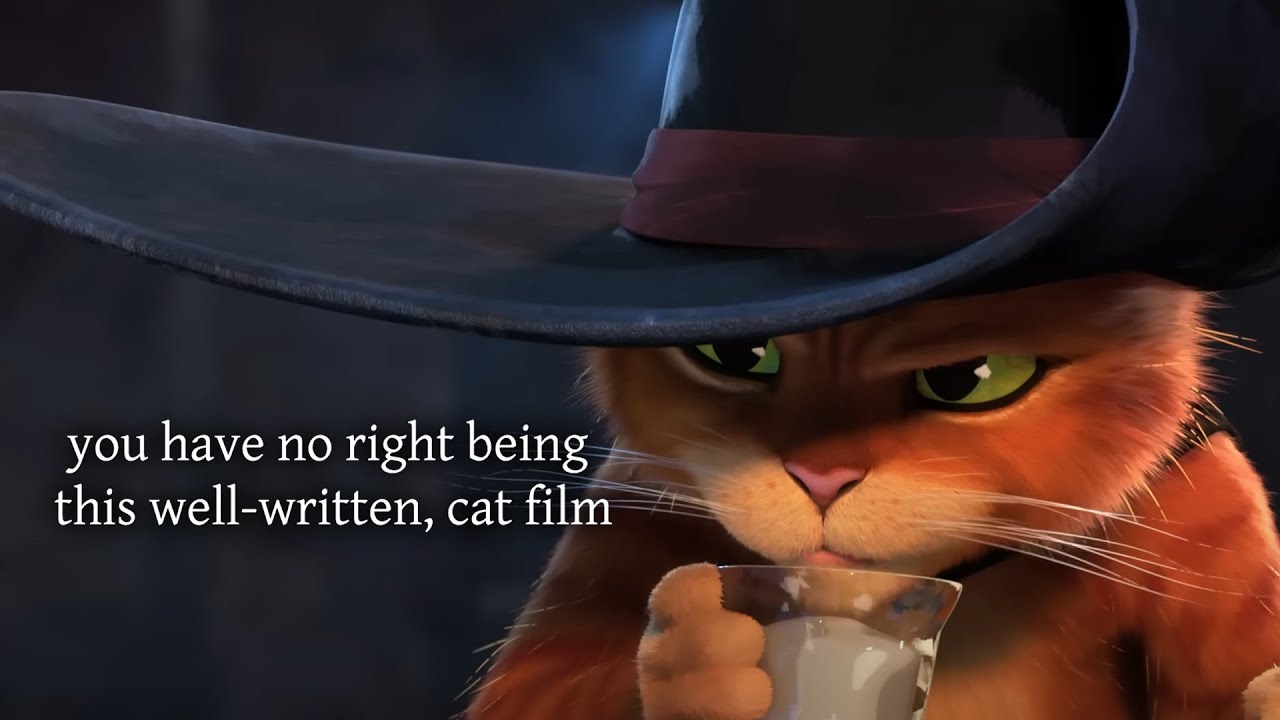 &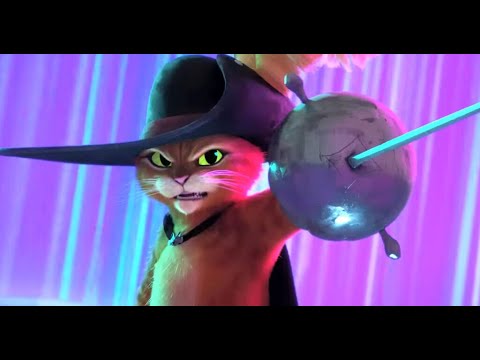 )
Has anyone here seen it and, if so, what were your impressions?
@pinkunz It is on my list mostly because I have heard it is loosely based on or at least alludes to The Seventh Seal.
For another "deep" talking cat movie on the same themes, I recently watched Garfield: His 9 Lives to see if it is as disturbing as I remember it. The body horror segment hits hard but slightly less so than it did as a kid.
On the other hand the court musician and garden segments are more insidious, now that I can pick up the Scheherazade/1001 Nights and Pandora's Box elements that are underneath them respectively.
Laberinto del Fauno (Pan's Labyrinth) is very good.
Dune (new), Interstellar, Logan's Run (the ice bit is so old though), Terminator 2, the Alien trilogy (ALIENS being my favourite), Nope (although being 13 some scenes are really dark) …
There's a lot of really good films out there.
(Plus Goonies (my FAVOURITE), Scott Pilgrim Vs the World, Juno)…