Story Format: sugarcube
So, I want to create a character page. In the passage, I want to put a "box" for each character, containing a small picture of them + a short description next to the picture and a relationship bar at the bottom of the box. The boxes would apper in two, side by side. Also, they would first appear blank and only show the box when the player meet the character.
…But I have no idea how to do this. Help? =( I attached a drawing (that I made using my finger on the cellphone, dont judge me hahaha) of what I want.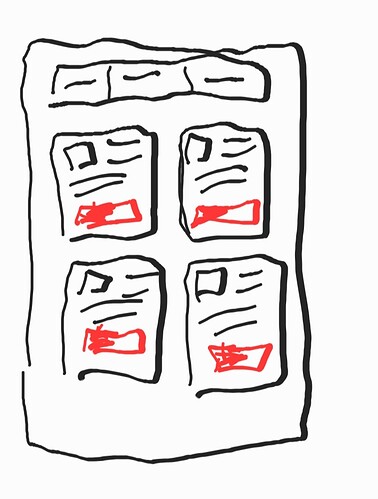 If possible, can you also tell me the best way to make a rectangular menu in the top of the passage, just for this character page. I wanted to put links in it, to separate main characters, secondary ones and romance options.
If this helps, I am using this sugarcube template: Twine/Sugarcube 2 Template by a.w. morgan
Note: please take in consideration that I want the boxes to appear nicely on mobile as well, if it's not asking much