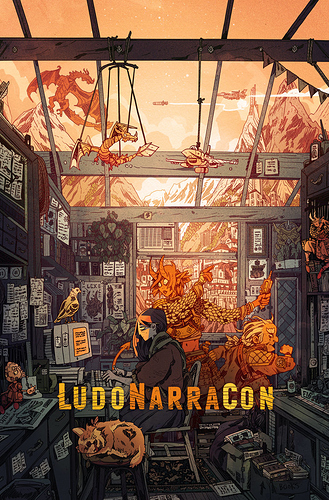 What is LudoNarraCon?
A digital convention celebrating narrative games and the people who make them!
Do you love narrative video games? Do you MAKE narrative video games? Then we hope you'll join us in May for a free, global, online-only event!
This is an inclusive event that can be accessed by anyone, anywhere. Fans of weird and interesting narrative games will be able to join together in a digital space to hear news about exciting upcoming games, play demos, and hear from talented creators!
LudoNarraCon is an experiment designed to address discoverability. By livestreaming the event on Steam's storefront, we hope to recreate the benefits of physical conventions without anyone having to leave their homes or deal with con-flu.
Conceived and organised by indie label Fellow Traveller and made awesome via partnerships with many popular indie publishers and developers.