We've done well over the past year! We're approaching the same daily activity levels this month that occurred with the spikes seen during the migration announcement, and directly after the migration.
Year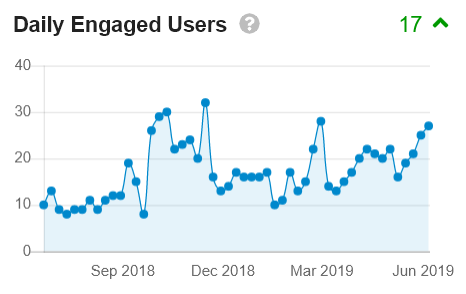 Quarter: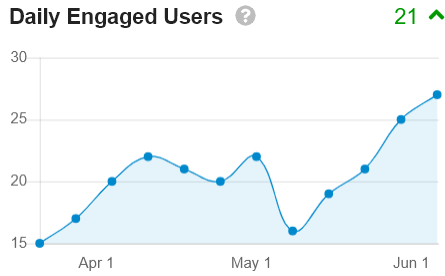 DAU/MAU is "daily average users divided by monthly average users" which gives a the percentage of people who return within a month, essentially users that "stick around". Discourse suggests 30% is a good target, and we're right there.
Quarter: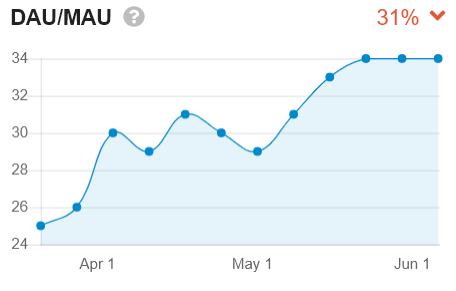 I suspect it lists the overall percentage as "down" for the quarter because this isn't a metric that existed on phpBB to carry over so we have over half a year of 0/0 ("100% ?") comparing in the math.
Year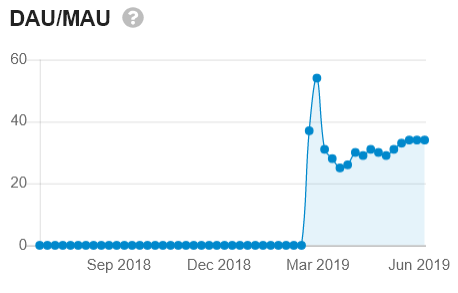 Month: