Hello everyone,
recently I ran into a problem with inklewriter, and I'm wondering if anyone has had a similar problem; or might be able to think of a way to help out.
I've been writing on a fairly long story, using a lot of logic and flags. While the story grew in length, eventually Firefox reported a script not answering, but when I chose to wait for it, inklewriter snapped back into action.
I was about to finish the story, but now that same script will freeze, and waiting on it won't fix the problem. As a consequence, I'm no longer able to log into my account, as inklewriter will attempt to go back to the (corrupted?) paragraph, triggering the unresponsive script every time.
So I am stuck with this: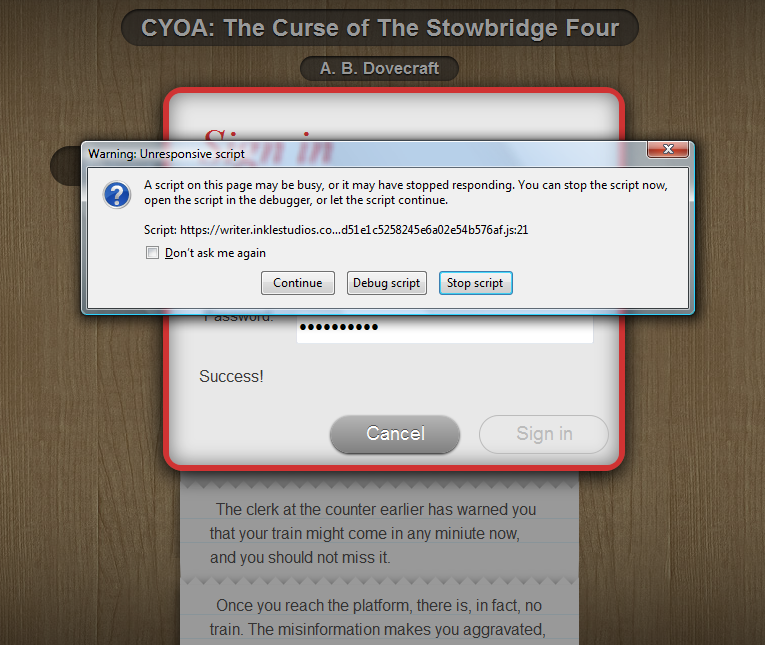 Steps I have taken so far:
Configured Firefox to wait for the script to complete, up to 60 seconds.
Updated Java to the most recent version.
Sadly, this did not fix my issue.
Does anyone have a suggestion for me?
Thank you for considering the problem!