I can not find the "speech bubble icons" or any of the elements pertaining to responses, as described in Example 252, under Actions in the Index – the details page for any action that I look at, built-in or not, in a blank one-room test project or a real one, only turns up something like the following: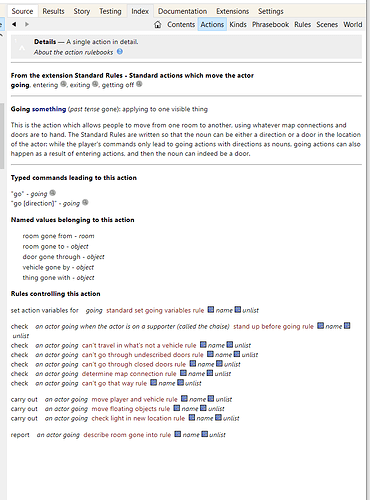 Am I missing something obvious or is something wrong here? There seems to be no other plausible place in the Index that the described functionality might be found in either.
I am on version 10.1.2.20220830 of the Windows desktop application. Sorry if this is a known issue, but searching turned up nothing – and for what it's worth, I do know how to list and probe the responses manually to achieve what I need them for in the end, but the Index-based approach sounds like it would be convenient.