First: _index.html does not exist, so if I remove it, I get a directory listing.
Second: This is what the world index looks like.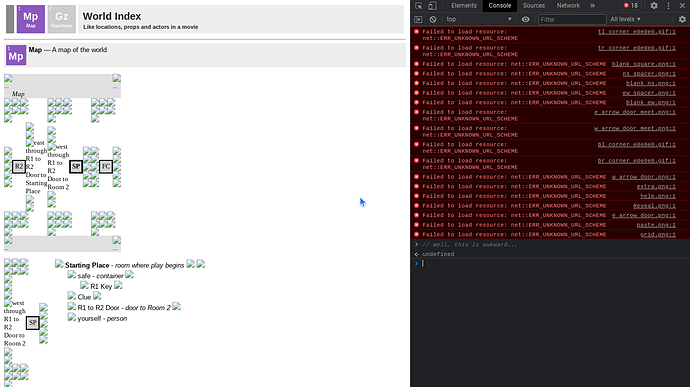 The other pages aren't much better.
What could be related is this is one of the reported images its going for.

The inform:/ probably explains it since when i visit it, it says "Chrome OS can't open this page". But how can I fix this? If it helps, I'm using Crostini in ChromeOS.