An interesting question came to me from some teachers investigating various Inform games. They asked me how something like the puzzle piece from Jigsaw could be created in Inform 7.
For those who aren't aware of what I'm talking about, here's what that looks like: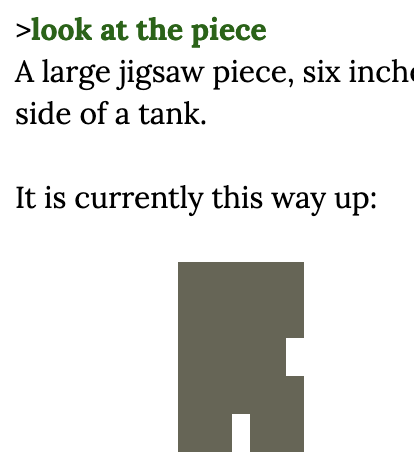 Anyone have any ideas on that?