Myself and a fellow screenwriting MA student just made our very first text adventure called i wasn't sure what to make of my new flatmate!
It's a short, ten minute horror interactive fiction that's best played whilst wearing headphones.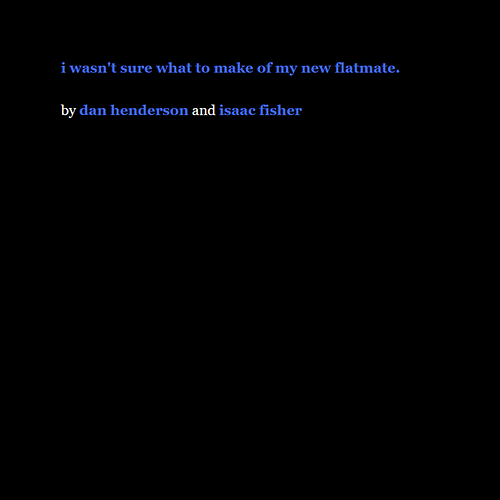 It should be playable in any browser, and any feedback would be welcomed!