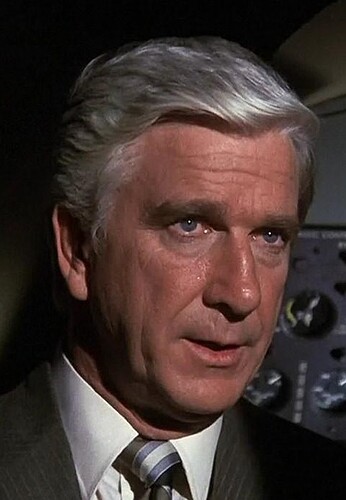 I'd be willing to wear a blonde wig for this. I like that sort of thing.
…
Well, I mean the liaising, not the wig, but the wig isn't a deal killer I suppose.
Does anyone have any particular authors or IF luminaries in mind? Steve Meretzky and Dave Lebling come to mind. As do Adam Cadre and Sam Barlow (Her Story was an interesting take and certainly had IF-y design influences). Or even someone more tangentially related to IF like Bandersnatch (Black Mirror episode, Netflix) writer, Charlie Brooker?
The Following are suggestions made up through March 31st, 2022 and will compose the list for our initial efforts. (04.01.22)
Mentions thus far (not in any particular order):

Steve Meretzky
Dave Lebling
Adam Cadre
Sam Barlow
Charlie Brooker
Emily Short
Andrew Plotkin1
Arthur DiBianca
Michael Townsend & Amir Rajan
Neven Mrgan
Arvi Teikari
Raph Koster
Mark Crowe & Scott Murphy
Steve Saylor
Mark Brown
Suzanne Britton
Aaron Reed
Carl Muckenhoupt (a.k.a. "baf")
Ben "Yahtzee" Croshaw
Rian Johnson
David Welbourn *
Chris Ainsley *
Garry Francis *
John Wilson RIP
Gareth Pitchford
Peter Kirsch
Marc Blank
Michael Berlyn RIP
Brian Moriarty
Bob Bates
Scott Adams
Brian Howarth
Mike, Nicholas, and Pete Austin
Peter Killworth
Jonathan Partington
Dorothy Millard
Doreen Barden
Sue Medley
Amy Briggs
Tristin Dean Grizel
Dee Cooke
Graham Nelson
David Kinder
David Griffith
Johan Berntsson
Fredrik Ramsberg
Hugo Labrande
Campbell Wild
Porpentine Charity Heartscape
Richard Otter
Finn Rosenløv
Kenneth Pedersen
Larry Horsfield
David Whyld

Note: John Wilson was included only to prevent a repeat suggestion from someone who may not know he passed away. Any morbidity/disrespect due to his inclusion is not intended in any way.

Edit: Michael Berlyn also just passed away.

1= @zarf will be rewarded one mug (fribblenitz-full of ale) for his participation.
Any new suggestions will be added below to be pursued after the first list is exhausted: (04.01.22)