Try locating the wii.py file in Finder, right click on it then hold the option key and select Copy "wii.py'' as path. (You can also select the file in Finder then press CMD-Option-C all at the same time to do this) This will put the location of the game on your hard drive into your clipboard.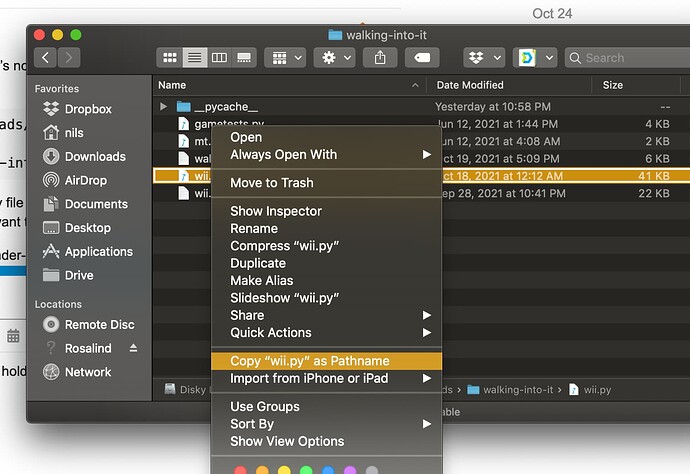 Next in the Terminal.app window you can type
cd
press space then CMD-V to paste the path you copied, then backspace to erase the
wii.py
part at the end.
Finally you can type
python wii.py
and it should start the game.