Would any Apple connoisseurs be able to help us decide what options to offer for the software infobox (which is for authoring systems, interpreters and utilities, rather than games)? The screenshot below shows what we have come up with so far.
The main problem seems to be finding the right words to distinguish between current Macs and the retro ones.
Though any general comments about the list would also be welcome!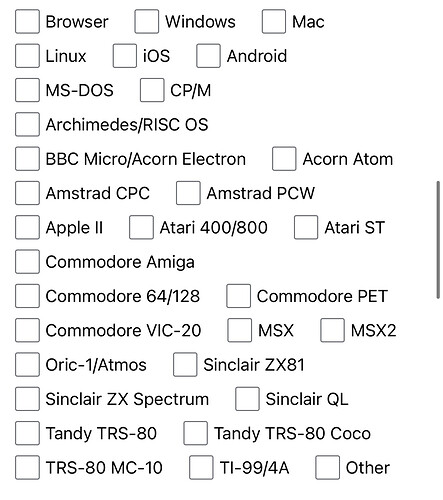 We are thinking of maybe adding "Apple IIGS", and "Apple Macintosh" (or "Other Apple/Macintosh").