Twine Version: 2.2.1
Story Format: Chapbook
I'm having some issues getting sound to play correctly. From what I understand, I need to define all the sounds above a double hyphen. I have this in the start passage:
config.header.center: "Exercise 1"

sound.ambient.audio1.files: "audio1.mp3"


--

This is the introductory passage.

Click to go to [[passage1]].

My audio is in a folder called "files" in the same location as the HTML…

I get this: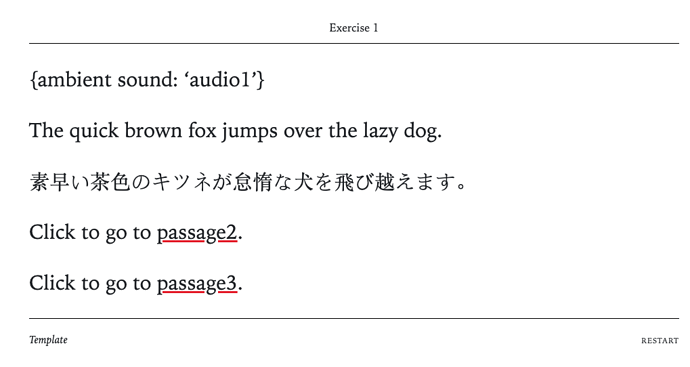 Am I trying to call the sound wrong? I'm looking at
https://klembot.github.io/chapbook/guide/multimedia/audio.html
I wasn't quite sure if I can define all my audio in the first passage and call it later, or if I need to define it in the passage it's used in every time?
Also it seems the restart link the footer crashes permanently and won't let me restart sometimes. Even if I delete the html and publish to file again, it starts in the middle of the story and errors like this.

My apologies for being a Twine noob, I'm sure I'm overlooking something minor.