I recreated this "game" from somewhere. First to reply from where wins bragging rights

No takers… the answer is an episode from Rick and Morty. I'll post a YouTube video for context - it's meant to be a "what the…?" type of "game".
Jump to 40 seconds: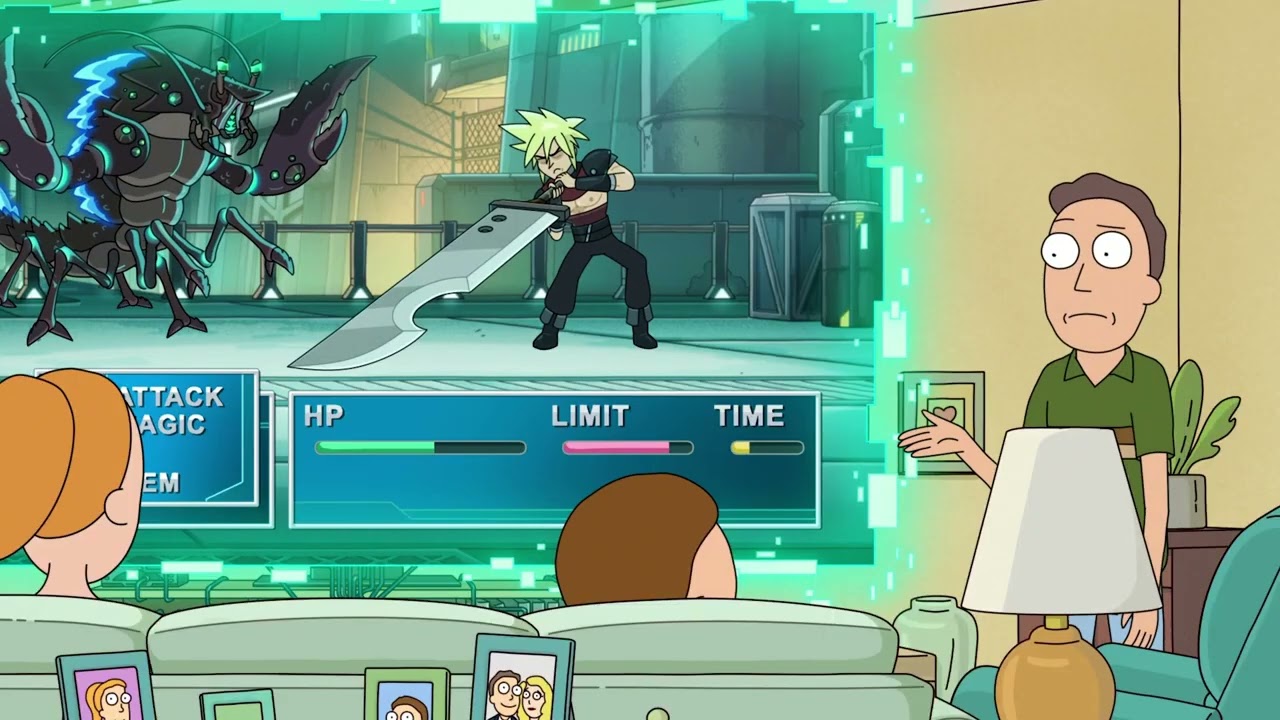 We surely need more of this realism in games LOL
I love the uncommented shot of Cloud trying to lift his sword.
Hardly think 3 hours is sufficient for people to see and respond to this before you jumped back in and gave it away. you need at least 24 hrs for everyone in the world to have a chance. Not only that, it should have been tagged with a NSFW tag at least or posted to the AIF sub forum.
I put a NSFW notice on it. "Fuck" is used as a curse word; "eat your ass" as trash talk, and "oh shit".
True true, I just got too excited I guess and wanted to post the answer before I fell asleep. Would you have known the answer?
And thank you @HanonO for marking it NSFW for me.