(I don't know if point-and-click games are off topic in this forum, but if they are, I expect a moderator to move it to a more suitable location.)
Some of you are familiar with my point-and-click game Frasse and the Peas of Kejick. (I was very lucky to get some great beta testers for it from the IF-crowd, as well as the first review of the original edition.) It's a fairy-tale style story about a blue, hairy monster named Frasse.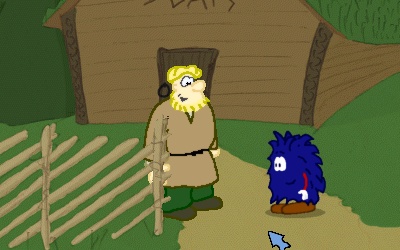 The new special edition has the following additions:
An updated game engine: It now runs on Mac OS X as well as Windows. (And even Linux, if you get the game engine separately.)
Voice acting.
Improved music!
Graphics are also improved a bit.
Hungarian and Swedish translations included.