Hope this is the right place to report this, but gnome-inform, the IDE for inform on linux, used to once in a while crash when I pressed the compile-and-run button. It used to be abit annoying, and I never reported it, because I assumed it was just a buggy program (sorry!) - now it seems that was not entirely just…
My reporting here is maybe to help gnome-inform development, but also, to notify if there are others with a similar issue, that here may be some things to try that may solve it. I changed some preferences, which were still mostly the default (except for some common extensions I had included previously). Preferences changes were, I believe, on the formatting tab: alternate fonts, font size, and the style; I probably also marked `compiler debugging' in the advanced tab. And I now am happy to report the crashes haven't occurred since!
It is a bit surprising, really, because the crashes used to occur most commonly, as said, after the compile-and-run - though not always maybe in 10% of the cases; and only if there was no error in my inform code. I know this because I saw the green Report on Translation: Succeeded' for a few seconds, It probably did someGenerating code' in the progress background - and then, if you were unlucky, the crash.
Very often I saw this assertion failure on the commandline:
Gdk:ERROR:gdkregion-generic.c:1110:miUnionNonO: assertion failed: (y1 < y2)
I once searched on google for this, and there was someone on stackoverflow with seemingly something similar:
stackoverflow.com/questions/946 … vice-async
which led me to believe it was due to the usage of some deprecated gtk functions or so - but I never was able to find any of the culprit function calls in your gnome-infom C++ code.
Another way that I was certain to trigger a crash was by, In the extensions tab, going to its documentation and do a document text search (top right input bar). This didn't happen in the normal documentations though, only when on the extensions tab.
I also used to see some warnings on the console:
(gnome-inform7:6778): Gtk-WARNING **: Unknown tag `indent-N'
where N was usually 1 or 2, but sometimes up to 5.
Maybe it is a font issue? a missing font, that triggers it? That could explain why changing the fonts may have solved it.
See attached for one entire trace.I often see fonts (the lines ending with .ttf), and then the (deleted) between them, which may be a dereferencing of a invalid or freed pointer issue?
I saw these, at least (from three different crashes)
Error in gnome-inform7': realloc(): invalid pointer: 0x0000559626238ac0 *** Error ingnome-inform7': free(): invalid pointer: 0x00005579bfe1e320 ***
*** Error in `gnome-inform7': realloc(): invalid pointer: 0x0000561a3fb08e70 ***
the platform is:
Linux Z 4.10.13-1-ARCH #1 SMP PREEMPT Thu Apr 27 12:15:09 CEST 2017 x86_64 GNU/Linux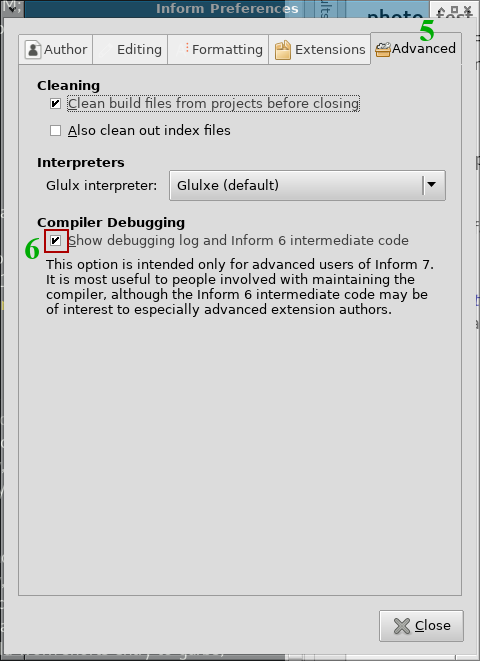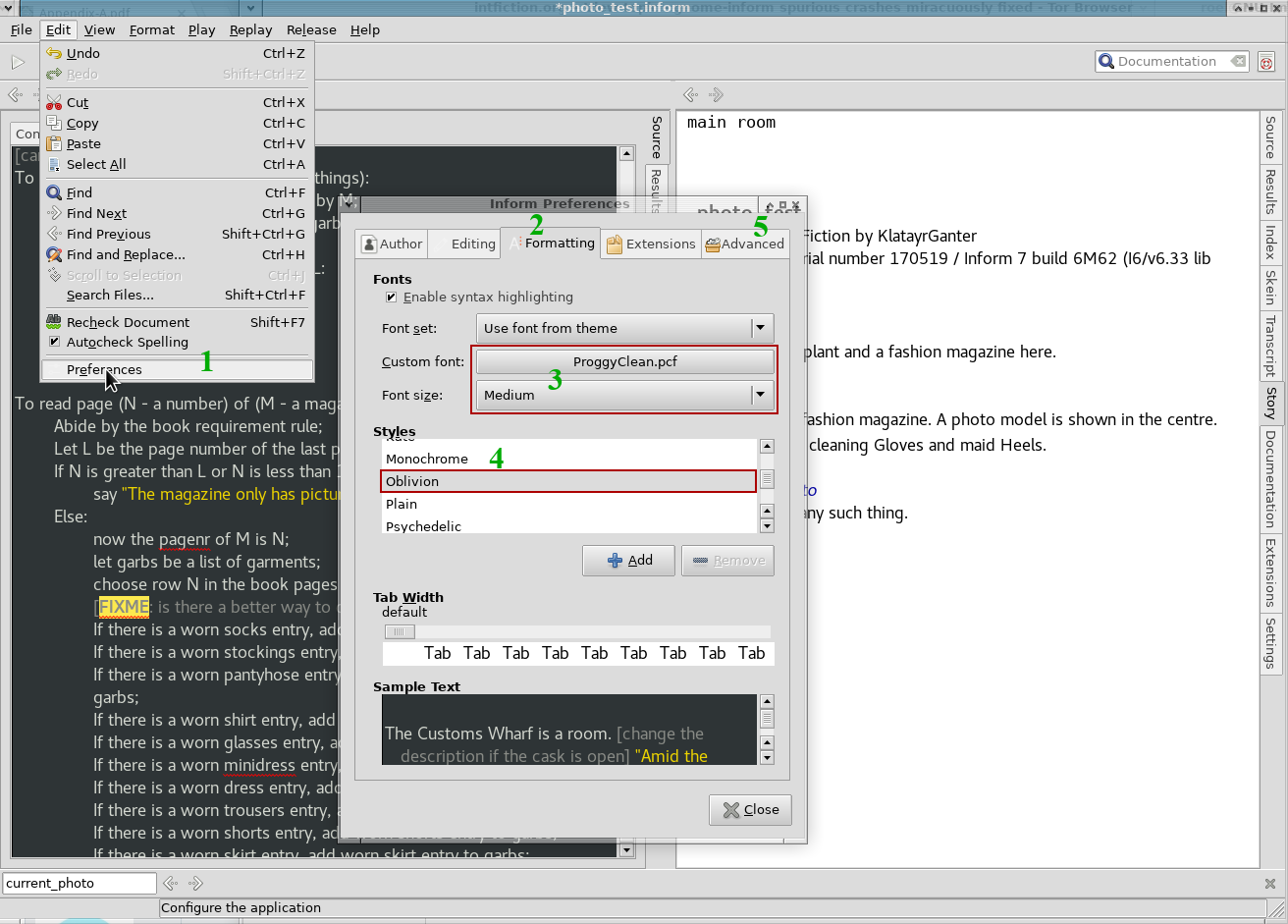 gnome-inform-crash.txt (22.9 KB)